A Millionaire-Futurist Has Published a Sci-Fi Thriller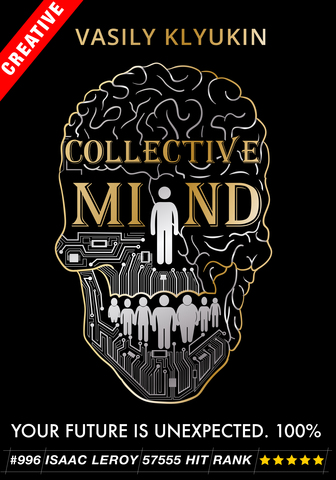 March 3, 2016 - Vasily Klyukin, famous for purchasing a flight into space with Oscar-winning Leonardo Di Caprio, has published a novel 'Collective Mind' about artificial intelligence and its interaction with people. This novel comes next after his album with futuristic skyscrapers and super-yachts that had a great success. It is particularly interesting that the book is not trying to predict the future in 100 years time, but rather what can happen to us in 5 years.
​Collective Mind is a time we live in. It is a time that takes complete control over us, leaving us with total uncertainty of what we know and do; making us say -the ball is black- because people before us said so. And even if we see and know that it is white, we can not let ourselves be a black sheep in the crowd. We are accustomed to thinking that those that pass by us in more beautiful clothes, or drives past us in a more expensive car- are smarter than we are, and we obey them.
We accept everything that is supposed to be accepted. Freedom of choice - is what we are granted for free - is the main rule of marketing (give them something for free). All our life, all our values have turned into a freestyle; we do not need anything but new emotions, and there is nothing more important for us than others opinion. We do not value our relative enough, as they are not as successful as those Hollywood superstars. All what we see on TV, billboards, glam magazines is advancement of a COLLECTIVE MIND!
Should you or should not you read the book Collective Mind? The answer is simple. After reading it you will understand that whatever you are doing or thinking is right no matter what the others say.