Parks Heating & Cooling Receives Excellence Award from Lennox Industries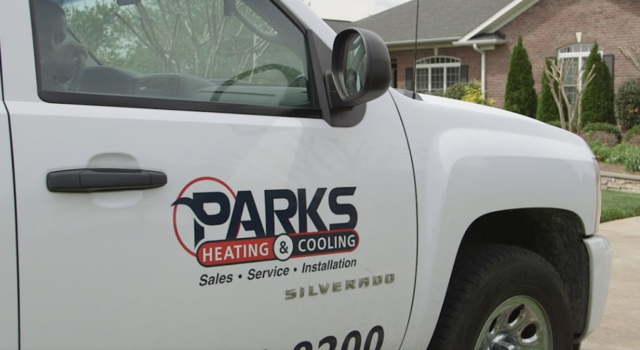 March 8, 2016 - Lennox Industries is an international heating and air conditioning equipment manufacturer. With a dedication to making people feel comfortable in both residential and commercial environments, Lennox only works with the best dealers to provide expertise and exceptional services.
Parks Heating & Cooling
received this distinguishing award from Lennox Industries at a ceremony hold in Concord, NC. Mike Hart, Vice President of North American Sales at Lennox International, presented the award to Tom Tucker, owner of Parks Heating & Cooling.
The Circle of Excellence Award recognizes Lennox dealers for outstanding accomplishments in areas such as sales performance, company growth, successful advertising and promotional campaigns, and effective business planning. This prestigious honor is presented to qualified dealers each year.
"Earning the Circle of Excellence award emphasizes Parks Heating & Cooling's progress as a leading marketer of residential comfort systems," said Douglas L. Young, president & COO of LII Residential Heating & Cooling.
About Parks Heating & Cooling
Parks Heating & Cooling is a trusted provider of heating, cooling and air quality services in the Charlotte metro area. Established in 1973, the company prides itself on providing exceptional customer service and high-quality products. From inspections to emergency repairs, Parks Heating & Cooling is proud to keep residents and businesses throughout the Charlotte region comfortable all year long.
Products offered by Parks Heating & Cooling include air conditioners, comfort controls, furnaces, heat pumps, indoor air quality equipment and packaged units. This locally owned and operated company employs trained HVAC technicians and always puts the customer first, which leads to quality service and excellent results. Visit
http://www.parkshvac.com
or call (704) 478-6466 for more information.
About Lennox
Lennox is a worldwide leader in home comfort, and its products are marketed through a network of more than 7,000 North American dealers. The company's available products include heating and cooling equipment, comfort controls and indoor air quality equipment. With their residential and commercial solutions, Lennox is committed to manufacturing innovative products that provide superior results.
Email Parks Heating and Cooling