Attorney Joe Covelli to Speak on Issues That Affect All Credit Unions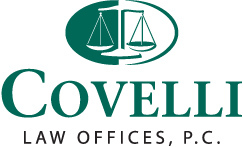 March 16, 2016 - Youngwood, PA – The spring Credit Union Compliance Meeting is scheduled to take place in Youngwood on Wednesday, April 20, 2016. The topics to be discussed at the springtime meeting are timely, and affect credit unions as a whole, as well as individually. This event will be held in Youngwood at Westmoreland County Community College. It is scheduled between the hours of 9:00 am to 4:00 pm EST.
Speaking first will be Attorney Joseph Covelli, the Founder and Owner of Covelli Law Offices in Pittsburgh. Mr. Covelli is to head the planned discussion on effective ways that credit unions may circumvent the common issues associated with managing problematic consumer loans. Dealing with loans that go awry can be a major issue for many credit unions, and learning how to navigate the process properly can make all the difference in efficient risk management for financial institutions. These topics have become even more relevant, since rules and regulations have been established to benefit the consumer as much as possible.
Joe Covelli guides his experienced staff members in legal issues related to all matters affecting credit union policy, loan documentation, and obligation enforcement. The staff also handles matters of family law, personal injury, and estate planning and probate. Over the past three decades, Mr. Covelli has served at the forefront to create a niche that meets the legal needs of Western Pennsylvania's credit unions. Thanks to the efforts of Mr. Covelli, the professionals at Covelli law offices are equipped to provide legal services regarding issues that may affect credit unions, including creditor bankruptcy, creditor collection, and general law. Other issues that may be handled by the Covelli team include contract review, as well as policies and procedures. The law office provides such services to credit unions of any scope and size. Covelli's team members understand the needs and concerns of credit unions, and they are capable of assisting credit union staff members in managing the daily affairs of their institutions.
Joseph Covelli has spoken on recent occasions at credit union events. He has led discussions on mortgage lending, creditor bankruptcy and collections, marketing compliance, account interpretation and establishment, and lending policies and practices. He has attended the CUNA Attorneys Conference, and has been a guest speaker at a conference held by the Pennsylvania Credit Union Attorneys. He has also spoken at events held by CUNA, PCUA, and various Pennsylvania credit union chapters.
Also speaking at this compliance meeting will be Colleen Kelly, who is Senior Federal Compliance Counsel for CUNA. Ms. Kelly is scheduled to speak about the most recent challenges and regulatory changes during a session on topics associated with compliance.
Those who wish to attend the Compliance Town Meeting may register on-line at
http://pcua.org/Compliance/ComplianceTownMeetings.aspx
.
For more information about the legal services offered by Covelli Law Offices, please call 412-653-5000 or visit us online at
covellilaw.com
.
Email Covelli Law Offices