Donny Shimamoto Teaches Free Seminar On The Future Of FP&A: New Trends And Best Practices For Financial Executives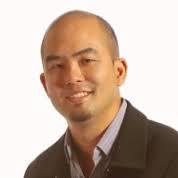 March 18, 2016 - Donny Shimamoto will present on
The Future of FP&A: New Trends and Best Practices for Financial Executives
in Houston, Texas and Honolulu, Hawaii. The Houston course will be held at Mortons The Steakhouse on Tuesday, March 22nd at 11:30am. The Honolulu session is being held on Tuesday, March 29th at The Plaza Club. The course is free of charge and provides two CPE credits for accounting professionals.
The presentation is aimed at educating Hawaii and Texas accountants that strive to be more proactive in budgeting and forecasting for their business. Donny will demonstrate how to tie budgeting & planning to organizational performance using financial and non-financial metrics.
Complex spreadsheets and systems can impede financial executives' ability to lead with true insights and diminishes the accuracy and efficiency of data. Financially successful organizations are revolutionizing their FP&A and consolidation processes to ultimately free up time, resources, and money. Donny's expertise in the field of accounting technology will help attendees:
Empower managers with self-service reporting and dashboards
Cut errors and time spent in spreadsheets
Free up resources by closing books in half the time
Improve goal attainment with rolling forecasts
The Hawaii session is from 8:30am – 11:30am and
registration can be accessed here
. Space is limited at both locations and pre-registration is required. To learn more or reserve a seat for
Houston, click here
.
Donny
is the immediate past chairman of the AICPA's Information Management & Technology Assurance Executive Committee, and former member of its Governing Council and Assurance Services Executive Committee. He has worked on several international collaborations between the AICPA and CIMA related to business intelligence and is also a frequent speaker on how management accountants can help add-value to their organizations. He was recognized as one of the Top 100 Most Influential People by Accounting Today in 2013 & 2014, a Top Thought Leader in Public Accounting by CPA Practice Advisor from 2012-2016, received the 2009-2010 President's Award from the Hawaii Society of CPAs, was named to CPA Technology Advisor's 40 Under 40 list in 2007 & 2009 & 2014, and was also a Hawaii Top High Tech Leader in 2004.
About Donny Shimamoto
Donny C. Shimamoto, CPA.CITP, CGMA, is the founder and managing director of IntrapriseTechKnowlogies LLC, a specialized CPA firm dedicated to helping small businesses and middle market organizations leverage strategic technologies, proactively manage their business and technical risks, and enable balanced organizational growth and development. Donny (
@DonnyITK
) is a recognized thought leader in the Accounting Technology performance management fields. He is dedicated to helping accountants and small businesses become more efficient using the most innovative tools and systems available to generate higher profits. For more information, visit
http://www.donnyitk.com
where you can find Donny inspiring the next generation of business professionals in his personal blog on leadership, business, IT and his life as a technical CPA.
About IntrapriseTechKnowlogies
IntrapriseTechKnowlogies LLC (ITK) is an advisory-focused CPA firm specializing in organizational development and business process outsourcing for small businesses, middle market organizations, and nonprofits. With expertise in right-sizing enterprise processes and leveraging cost-effective enterprise technologies that enables small and mid-sized organizations to gain a competitive advantage. ITK is focused on providing executive-level technology management, enterprise architecture, business performance management, information architecture and management, technology risk management, and knowledge management consulting services. Visit
http://www.intraprisetechknowlogies.com
for more information.
Email Intraprise TechKnowlogies