CEO of the etica group, inc., Included in Inaugural W.I.S.H. Honoree Class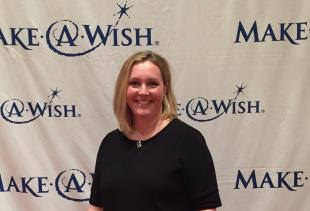 Indianapolis, IN (March 22, 2016) – Jessica Nickloy Chief Executive Officer for the etica group, inc, was named as a 2016 Inaugural W.I.S.H (Women Inspiring Strength and Hope) Honoree.
Make-A-Wish® Ohio, Kentucky & Indiana held its inaugural W.I.S.H. (Women, Inspiring, Strength, & Hope) luncheon in Indiana on March 18, 2016. The event honored 20 outstanding women for their career success, significant contributions to the community and personal passion and commitment to Make-A-Wish®. Emcee Nicole Pence hosted the day's activities while Dr. Paul Haut, Interim President and Chief Medical Officer at Riley Hospital for Children explained the importance and value that granting wishes provides.
The Inaugural W.I.S.H. event served as an opportunity to network and inspire other women in the community and to make a difference in the lives of local children. Make-A-Wish® grants the wishes of children with life-threatening medical conditions to enrich the human experience with hope, strength and joy.
As a 2016 Honoree, Ms. Nickloy has been raising funds for a special little girl. The average cost of a wish is $8,000. All the funds raised will go directly towards the little girls wish. "Being able to provide a smile and a day of hope to a sick child and their family is life changing," explains Ms. Nickloy. "I'm truly humbled to be selected and to be among these amazing Indianapolis women helping to accomplish so much."
Ms. Nickloy is involved in numerous other organizations including NAWBO (National Association of Women Business Owners), ACEC (American Council of Engineering Companies), and ICR (Indianapolis Construction Roundtable). Ms. Nickloy states, "Giving back to the community and to those that have helped me to become who I am today is something I take very seriously. So many have assisted in making my dreams come true, so providing a wish is an amazing opportunity."
To learn more about the W.I.S.H. program or to donate to Jessica's fundraising efforts please visit
www.makeawishindiana.kintera.org/jessicanickloy
About the etica group, inc.
The etica group, inc., is a professional consulting firm that provides architectural, engineering, building envelope consulting and construction observation services. etica injects an unmatched integrity into a corporate business model that reflects 10 years of consistent growth and success. The firm was recently named 24th fastest growing company on the 2015 IBJ FAST 25 List. etica assists in the building of individualized, corporate visions. Functioning as a full service design firm to serve corporate, institutional, public sector and private sector clients. etica promotes sustainable design, an Indianapolis Chamber of Commerce Green Business member and has LEED project capabilities. The firm has chosen to be a niche marketer of rehab/renovation design services to expand the commitment to innovation and the sustainable reuse of existing facilities. etica's strategy is to add value to client projects and, in doing so, has earned a reputation for both quality and successful project delivery. etica has offices in Indianapolis and New Haven and is a certified women owned business enterprise (WBE) and emerging business enterprise (EBE). To learn more about etica, visit
www.eticagroup.com
or on
LinkedIN
.
Email the etica group, inc.