New Western Acquisitions furthers their success with opening of Collin County office Real estate investment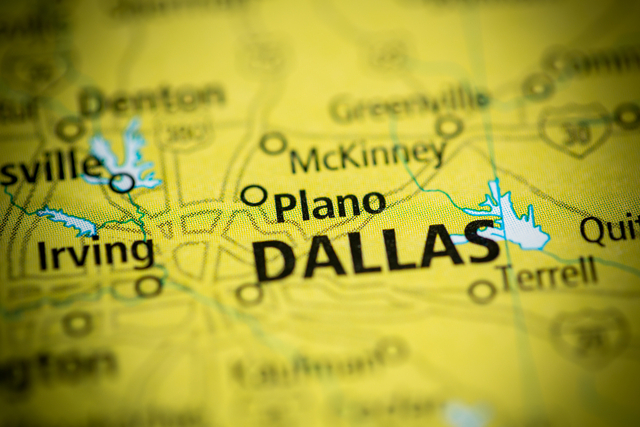 March 24, 2016 - Irving, Texas: New Western Acquisitions, a real estate brokerage firm, has shown impressive growth since its founding in 2008. In the past few years, the company has put down roots across the country and isn't showing signs of slowing their expansion. In fact, New Western is announcing the opening of yet another office in Collin County, Texas.
As the 63rd largest populated County in the United States, Collin County is home to over 3% of the total population of Texas and is still growing with an average of one-hundred new residents per day. The lifestyle in Collin County features a blend of slow-paced rural tradition with urban living, while offering convenience of being near the Dallas, TX metroplex. With a booming uptown district and a modern industry that is growing daily, the county contains such Texas cities as Frisco, McKinney, Richardson, and Allen.
"Collin County is growing rapidly due to the influx of new jobs that come when multinational corporations move their headquarters here," said Zach Steinberg, the General Manager of the New Western Collin County office. "I am very excited to be opening the Collin County office. I'm bringing with me a team of top performing agents from the New Western Dallas office.
The real estate market is on fire in this county, and [New Western] plans to grow with the market. Opportunities for investors and developers are immense as we can supply the investor market with many off-MLS properties, despite low inventory. We have been open for less than a month and have already provided many properties to local investors in the area. The team is very excited to grow this office into one of New Western's top offices."
This expansion is New Western's second office to open since the start of 2016, but their plans don't stop there. This year schedules seven more locations to come to metro areas nationwide, equalling business increase of over 50 percent for such an impressively short amount of time.
At the heart of New Western is a mission to acquire and resell distressed residential property for affiliated holding companies. The company sets themselves apart with unique brokerage style and high-tech resources that, in turn, developed a successful business model for their niche market. To date, New Western's affiliated holding companies have acquired and taken title to enough single-family homes to rank the company as one of the largest and most successful home buyers/sellers of distressed investment properties nationwide.
Email New Western Acquisition