Sage Day Announces Agreement to Host College Entrance Examinations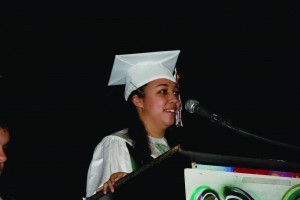 March 24, 2016 - New Jersey, USA –, Sage Day Rochelle Park High School-one of the four Sage Day private, accredited therapeutic schools in the state-is pleased to announce that it has reached an agreement to permit its onsite facilities to be used for American College Testing (ACT) examinations.
The ACT, as it is commonly known, is one of the most popular standardized college entrance tests used by American high school students, and there are four to six nationwide testing days spread throughout the year. This agreement extends the reach of Rochelle Park High School as a testing center, as it has for some time been used to host SAT (Scholastic Aptitude Test) examination days as well.
Sage Day operates four accredited schools throughout the state of New Jersey: Sage Day Lower and Middle School in Mahwah, NJ; Sage Day High School in Rochelle Park, NJ; Sage Day High School in Boonton, NJ; and Sage Day Middle and High School in Princeton, NJ. These campuses are dedicated to providing supportive educational environments for students in grades four who require a smaller, personalized learning environment.
Many Sage Day students have been diagnosed with depression, anxiety, school refusal, and other emotional disorders that make conventional schooling unmanageable. The teaching staff at Sage Day uses a therapeutic educational approach that gives each student the personalized attention they need to thrive. In addition, the schools offer "in-district services" that offer students a range of counseling options (individual, group, and family) that help them acquire important life skills.
For more information about Sage Day, please call the office at 877.887.8817 or fill out the convenient online contact form at
http://www.sageday.com/contact-us
.
About Sage Day
The Sage Day Schools are private, accredited, therapeutic schools located throughout New Jersey for students in grades 4 through 12 who need a small, personalized learning environment. Sage Day has four campuses: Sage Day Mahwah Lower & Middle School, Sage Day Rochelle Park High School, Sage Day Boonton High School and Sage Day Princeton Middle and High School.
Academically, Sage Day has adopted the Common Core Standards initiative and meets the rigorous standards of the Middle States Association of Colleges and Schools Commissions on Elementary and Secondary Schools (
www.msa-cess.org/
). We complement our strong academics with a comprehensive clinical program in which intensive individual; group and family therapy are fully integrated into the school curriculum. For more information, please visit
www.sageday.com
.