The Cove On Lake Minnetonka Launches New Website, Updates Online Presence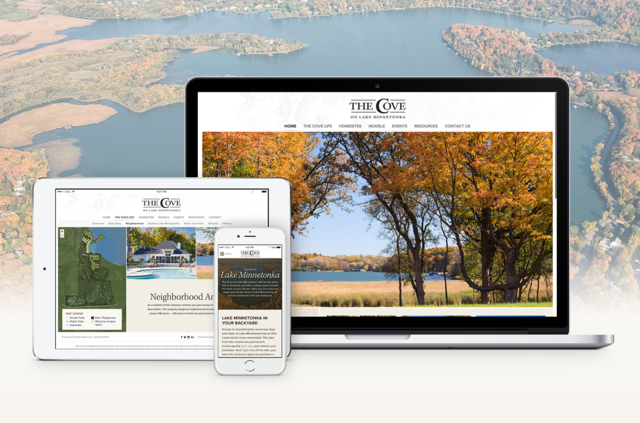 March 30, 2016 - The Cove On Lake Minnetonka (
www.TheCoveOnLakeMinnetonka.com
), a luxury lakeshore and lake access homesite real estate location, has launched a new interactive website, designed by local web design firm, Plaudit Design (
www.plauditdesign.com
). The new site features sophisticated and user-friendly map technology; online tour scheduling; and comprehensive information about neighborhood, school district, and recreational amenities.
The website reveals the availability of some of the rarest and most desirable real estate on Lake Minnetonka. The Cove on Lake Minnetonka, with its mile and a half of Lake Minnetonka shoreline, provides a unique place to build the home of your dreams. The uniquely crafted neighborhood covers 490 acres of wooded lakeshore property, and is adjacent to Lake Minnetonka Regional Park and Carver Park Reserve. The new online web presence also provides user-friendly access to information about local parks and trails, lot and building site information, neighborhood resources, and school districts.
The site announces luxurious features of the neighborhood, including:
Clubhouse and pool.
Immediate access to Lake Minnetonka.
150 acres of permanent open space within the neighborhood.
Access to nearby beaches.
Private trails, as well as access to public trails in adjacent parkland.
Learn what life will be like at home on Lake Minnetonka by visiting the
website
, and tour the model homes by David Weekley, and a lakeshore model by Charles Cudd.
About Plaudit Design
Plaudit Design is a St. Paul, Minnesota based web development company. Learn more about Plaudit Design and its online portfolio at
www.plauditdesign.com
.