Spring Cleaning Tips from Cathedral Village Self Storage: Declutter and Move Some Stuff to Storage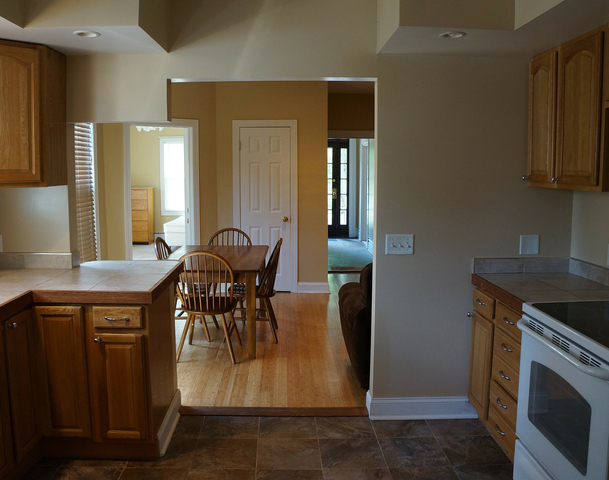 March 28, 2016 - Spring is a great time of year to dig into your closets and deep clean your home. Are you feeling the itch to clear out the clutter so that you can create a peaceful environment at home? Overloaded closets and too many personal items in your home can be quite stressful and make it difficult to clean well. If you have too many belongings filling your home, consider moving your extra items to a Palm Springs storage unit. Cathedral Village Self Storage shares some decluttering and spring cleaning tips to help you get started.
Declutter First, Then Clean
- It is essential that decluttering is at the top of your priority list, especially because getting rid of the clutter will open up the space so that you can get your spring cleaning done. Once you have eliminated the junk, then you will have the room to clean the baseboards and the corners. The final result will be a comfortable, pleasant place to live.
If you have been procrastinating the chore of cleaning out your closets and deep cleaning your home, you need to consider the benefits of getting started right away. Now that the weather is starting to warm up, you can open the windows to bring in some fresh air while you are working.
Tips for Spring Decluttering
- As you are decluttering your living space, there are several things that you need to keep in mind if you want to have success with the project:
Unused items? Get rid of them! Don't hold onto things that you don't need anymore. Sell those things on Craigslist or drop them off at a donation center.

Seasonal decorations and items can be moved into a storage facility. There's no reason to keep these items in your home, because the storage only takes up space. It's much more effective to rent a storage facility where you can keep your storage items for most of the year.

Open up space in your home by taking infrequently used items to storage. For example, you might consider storing furniture, clothes, or old toys in the storage unit, so that you can use them again in the future when they are needed.

It is refreshing to clear out the closets and deep clean your home. It can be a lot of work, but it is worth the effort! If you need to free up space in your home, then the best thing that you can do is rent a Palm Springs storage unit. Contact us at Cathedral Village Self Storage, and we will help you with your spring cleaning decluttering efforts: (760) 770-7651
Email Cathedral Village Self Storage