Argus Rewin's Protective Services Contract From U.S. Army Corps Of Engineers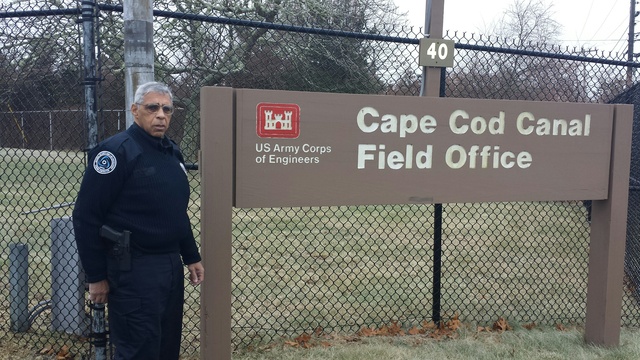 Stuart, Florida, March 30, 2016 – The Argus Companies (Argus) has re-won a multi-year armed 'critical infrastructure' protective services contract by the U.S. Army Corps of Engineers.
The physical security services are to protect personnel, facilities, and maritime patrol assets on the USACE eight (8) acre shoreline annex located at the Cape Cod Canal in Buzzards Bay, Massachusetts. The contract was originally awarded last year for a single 12-month period; however, due to the outstanding services provided by Argus personnel, the government re-competed the contract as a multi-year contract for the first time in its acquisition history. Argus re-winning the contract shows that we are highly-valued by the U.S. Army Corps of Engineers and the New England Acquisition Center. The new base-year will commence on April 9, 2016.
"As a 'One Team, One Fight' company, it takes every layer of our organization to deliver superior satisfaction and I am honored to be surrounded by - and working with - the very best men and women any business leader could ask for; many of whom are comprised of our nation's military veteran corps.
"We are continuing to be humbled by our stable growth during the highly competitive and challenging economic times in the defense contracting industry. The follow on contract with the U.S. Army Corps of Engineers is another testament to all Argus Mission Partners commitment and legacy to achieving excellence in customer satisfaction and mission performance," stated Jon Snyder, President & CEO.
About USACE
The U.S. Army Corps of Engineers has approximately 37,000 dedicated Civilians and Soldiers delivering engineering services to customers in more than 130 countries worldwide. With environmental sustainability as a guiding principle, a disciplined Corps team is working diligently to strengthen our Nation's security by building and maintaining America's infrastructure and providing military facilities where our service-members train, work and live.
About ARGUS
The Argus Companies (
www.Go-Argus.com
) is a Service-Disabled Veteran Owned Small Business. Argus is a multinational corporation with operations spanning high-risk armed security, law enforcement, intelligence, special operations, and logistics. Delivering project expertise on five continents, Argus is a globally recognized brand offering superior project management knowledge to government and commercial customers worldwide.
Email The Argus Companies