MV Transportation's Brenda Fernandez Named Executive of the Year by COMTO Austin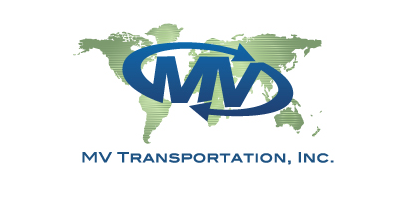 March 31, 2016 - MV Transportation, Inc. is proud to announce Vice President of Operations Brenda Fernandez has been named the 2016 Executive of the Year by the Austin, Texas chapter of the Conference of Minority Transportation Officials. Brenda, who began her career at MV in 2003, received the award on Wednesday, March 30 during COMTO Austin's 7th Annual Scholarship and Awards Luncheon.
"I am thrilled that Brenda is being recognized for her tremendous contributions to MV and to our Capital Metro client," said MV's Chief Executive Brian Kibby. "We take great care and pride in our ability to transition our clients' services as smoothly as possible. I am proud of Brenda and all that she continues to do to represent MV so well."
COMTO Austin selected Brenda for the outstanding assistance she provided in 2015 during MV's fixed-route service transition. Brenda's "leadership skills were instrumental in helping her MV colleagues build bridges and establish confidence among new employees at the North Ops facility," COMTO Austin wrote. "In addition to supporting her colleagues, Brenda has demonstrated effective management skills and has built a strong work ethic and cordial environment within her MetroAccess division over the several years she has led the organization as General Manager."
During her tenure at MV, Brenda has served in several capacities including General Manager of the company's Corpus Christi division and Regional Vice President of MV's Florida and Texas operations. Currently, Brenda serves as VP of Operations and General manager for MV's Capital Metro paratransit service, MetroAccess.
"I am so honored and humbled to receive this award from COMTO, an organization that MV's founders Alex and Feysan Lodde have supported for more than a decade, and from which Feysan was just recognized among COMTO's Women Who Move The Nation," said Brenda. "COMTO is an amazing organization that I am proud to be associated with and I graciously accept this award on behalf of the Loddes and the entire MV family."
About MV Transportation, Inc.
Headquartered in Dallas, MV Transportation, Inc. is the largest privately-owned passenger transportation contracting firm based in the United States, and the largest private provider of paratransit services. The company employs more than 20,000 dedicated transit professionals around the globe.