Janet Emerson Bashen, EEO/Diversity Expert, Selected To Speak At The Black Enterprise "Women Of Power Summit"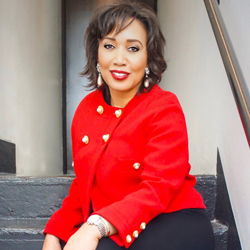 HOUSTON TX, April 5, 2016 - Janet Emerson Bashen, President and CEO of Bashen Corporation, was a speaker at The Black Enterprise's "Women of Power Summit",in Hollywood, FL.
The Summit is a professional leadership conference created especially for women of color. Over 800 influential business women from across the country attended the Summit, which encourages women to, own your truth, and embrace their power. Ms. Bashen's presentation is titled, "BE Smart: Best in Class- Using Executive Education to Make Your Next Move." The session explored which schools, degrees, and certifications are the most advantageous to women of color.
"I am honored that Black Enterprise selected me as a speaker, but I am even more excited for the opportunity to learn from industry leaders at the Summit. This is a rare chance to hear and ponder extraordinary business concepts," says Bashen
Janet Emerson Bashen, founder and President of Bashen Corporation ("Bashen"), is an industry expert in Equal Employment Opportunity (EEO) initiatives and compliance, with over 25 years' experience. In January 2006, Ms. Bashen became the first African-American female in United States' history awarded a web-based software patent. Ms. Bashen's patented software, LinkLine®, is a web-based application for EEO claims intake and management. It is used to track and trend claims activity to avoid discriminatory patterns and practices. LinkLine also enables Bashen's clients to manage effectively EEO claims by centralizing and streamlining the investigative process, while facilitating paperless communication and case management. In 2007, Ms. Bashen was inducted into the Black Inventors Hall of Fame for her patented software. In 2010, the prestigious MIT Robert R. Taylor Network recognized Ms. Bashen for her Patented Software, LinkLine®, at the World's Festival of Black Arts and Culture in Dakar, Senegal. In January 2013, Ebony Magazine named Ms. Bashen to its annual Ebony Power 100 List, featuring the most influential African-Americans in entertainment, politics, sports and business.
About Bashen Corporation: Founded in 1994, Bashen Corporation has provided employers with vital EEO compliance administration services, which include investigations, training, affirmative action plans, diversity strategies, alternative dispute resolution, and risk management. Entering its 22nd year in business, Bashen has successfully investigated and managed nearly 34,000 EEO complaints, ranging from simple workplace disputes to systemic claims. Hundreds of clients, including Fortune 500 companies, non-profits, federal agencies, educational institutions and insurance carriers have benefited from Bashen's valuable expertise. Headquartered in Houston, Texas, Bashen Corporation also has an office in Washington, DC.
For additional information on Ms. Bashen's achievements and Bashen's services, please contact Tiffany Dillard at (713) 780-8056. For additional details on The Women of Power Summit, visit the Black Enterprise Women of Power website at
http://www.womenofpower.com/summit/coverage