2016 Sexy Swimsuits from AMIClubwear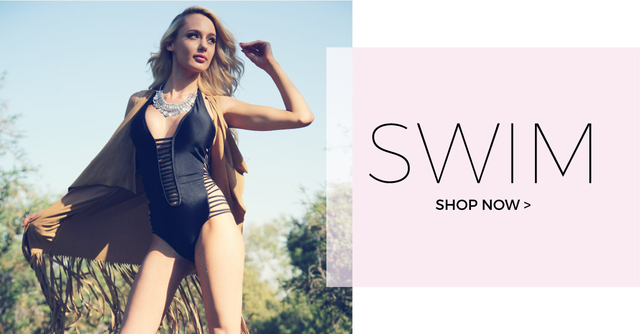 Fashion e-commerce site Amiclubwear.com launches 2016 SS swimwear collection
Los Angeles, CA - April 4, 2016 - With the advancement into warmer months, Amiclubwear.com is celebrating with the launch of their Spring/Summer swimwear collection. The website will release up to 50 new styles per day, effective immediately. The site, known for having a wide range of clubwear, will cater the collection to all body types, including plus-size.
"Every woman should be able to embrace their femininity," says founder and CEO YangYang. "We're happy to create and design our swimwear in-house that women can feel comfortable, yet sexy in. "The swimsuits can be seen and purchased at
www.amiclubwear.com/swimsuit.html
.
About AMICLUBWEAR: Amiclubwear.com is an incorporated women's clothing shop based out of one of the nation's hottest fashion capitals in Southern California while offering hundreds of new styles daily at unbeatable pricepoints. Launched as an ebay store in 2004, Amiclubwear.com has grown into a multi-million dollar e-commerce site offering apparel, accessories, swimwear, costumes, shoes and more, launching a plus-size selection in 2013. In 2009 the e-commerce site launched their
AMICLUBWEAR
brand of apparel, swimwear and shoes that retail exclusively on AMI and our sister site
Pink Basis