Onglyza Lawsuit Attorneys at Bernstein Liebhard LLP Note FDA Heart Failure Warning for Certain Type 2 Diabetes Medications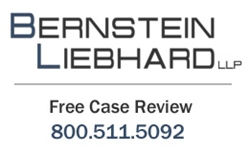 April 6, 2016 - The U.S. Food & Drug Administration (FDA) has warned that certain Type 2 diabetes medications, including
Onglyza (saxagliptin), may be associated with a higher risk of heart failure
, particularly in patients with a history of heart and kidney disease. In a
Drug Safety Communication
issued on April 5th, the agency announced that new Warnings and Precautions regarding this potential complication have been added to the labels of all saxagliptin and alogliptin-containing medicines.
In addition to Onglyza, other medications covered by the FDA's communication include Kombiglyze XR (saxagliptin and metformin extended release); Nesina (alogliptin); Kazano (alogliptin and metformin); and>Oseni (alogliptin and pioglitazone). All of these drugs are part of a class of medications called dipeptidyl peptidase-4 (DPP-4) inhibitors, which are used with diet and exercise to lower blood sugar in adults with Type 2 diabetes.
"Since the FDA first announced it was investigating a potential link between the use of Onglyza and heart failure, our Firm has received inquiries from individuals who believe they may have been harmed by this medication. We are pleased that the FDA has taken steps to mitigate the risks potentially associated with saxagliptin and alogliptin," says Sandy A. Liebhard, a partner at Bernstein Liebhard LLP, a nationwide law firm representing victims of defective drugs and medical devices. The Firm is offering free legal reviews to individuals whose heart failure diagnosis might be related to their use of Onglyza or any of the medications included in the FDA's alert.
Onglyza and Heart Failure
In 2014, the
FDA began to review the safety
of medications containing saxagliptin and alogliptin, after studies suggested the drugs could be associated with an increased risk of heart failure. According to the April 5th Drug Safety Communication, the results of two large clinical trials found that patients taking these medications were hospitalized for heart failure more often than patients receiving a placebo. In the saxagliptin trial, 3.5 percent of patients receiving the drug were hospitalized for heart failure, compared with 2.8 percent of patients receiving a placebo. In the alogliptin trial, 3.9 percent of patients taking the drug were hospitalized for heart failure, compared with 3.3 percent receiving a placebo.
The FDA has cautioned that patients should not stop taking their medicine without first talking to their health care professionals. However, they should contact their doctor right away if they develop any signs or symptoms of heart failure, including:
Unusual shortness of breath during daily activities
Difficultly breathing when lying down
Tiredness, weakness, or fatigue
Weight gain with swelling in the ankles, feet, legs, or stomach
The FDA recommended that doctors consider discontinuing medications containing saxagliptin and alogliptin in patients who develop heart failure. If blood glucose levels are not well-controlled with current treatments, other diabetes drugs may be needed.
Type 2 diabetes patients who were diagnosed with heart failure while using Onglyza, Kombiglyze XR, Kazano, Nesina or Oseni could be entitled to compensation from the drugs' manufacturers.
To find out more
about filing an Onglyza lawsuit, please visit Bernstein Liebhard LLP's website, or call the Firm directly at 800-511-5092.
About Bernstein Liebhard LLP
Bernstein Liebhard LLP is a New York-based law firm exclusively representing injured persons in complex individual and class action lawsuits nationwide since 1993. As a national law firm, Bernstein Liebhard LLP possesses all of the legal and financial resources required to successfully challenge billion dollar pharmaceutical and medical device companies. As a result, our attorneys and legal staff have been able to recover more than $3.5 billion on behalf of our clients. Bernstein Liebhard LLP is honored to once again be named to The National Law Journal's "Plaintiffs' Hot List," recognizing the top plaintiffs firms in the country. This year's nomination marks the thirteenth year the firm has been named to this prestigious annual list.
Bernstein Liebhard LLP
10 East 40th Street
New York, New York 10016
800-511-5092
ATTORNEY ADVERTISING. © 2016 Bernstein Liebhard LLP. The law firm responsible for this advertisement is Bernstein Liebhard LLP, 10 East 40th Street, New York, New York 10016, 800-511-5092. Prior results do not guarantee or predict a similar outcome with respect to any future matter.
Contact Information:
Sandy A. Liebhard, Esq.
Bernstein Liebhard LLP
info (at)consumerinjurylawyers(dot)com
http://www.rxinjuryhelp.com/
https://plus.google.com/115936073311125306742?rel=author