Frontline Source Group, Dallas temporary agency and staffing agency, announces new Regional Manager - Dallas / Fort Worth and Oklahoma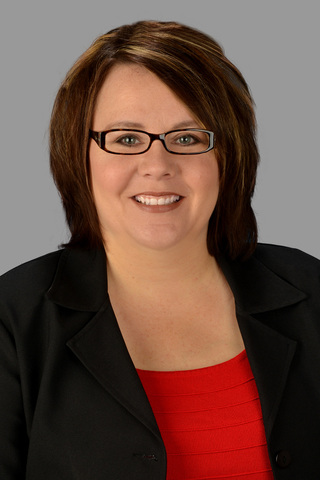 April 8, 2016 - Frontline Source Group,
Dallas temporary agency and Dallas staffing agency,
announces the promotion of their Dallas Division Manager, Melissa Johnson to Regional Manager - Dallas/Fort Worth and Oklahoma. Melissa will continue to partner with job seekers and clients in the DFW and Oklahoma markets while growing and developing the recruiting teams in multiple North Texas and Oklahoma offices.
"Melissa has proven to be a very impactful leader in her time with Frontline," said Bill Kasko, President & CEO. "Her dedication to the success of the company continues to impress us and this promotion is well deserved."
Melissa began working with Frontline in 2014 as a Recruiter. She quickly grew into a management position in the company's Dallas location and became one of the company's top producers. Her new title as Regional Manager derives from this growth and proven success.
"I am very excited for the opportunity to be able to advance into a position with Frontline that will allow me the opportunity to work and develop multiple Recruiters in several offices," said Melissa. "I look forward to the future growth of the company and am thankful to work with such a supportive team."
About Frontline Source Group
Established in 2004, Frontline was recently named Best of Staffing 2016 in both Client Satisfaction and Talent Satisfaction. Frontline Source Group was also named to the Inc. 500/5000 List in 2013, 2014 and 2015 and named by Southern Methodist University (SMU) #76 as part of the Dallas 100.
Frontline Source Group
specializes in matching top talented professional candidates with companies for temporary, temp to hire and direct hire placement positions primarily in the Accounting, Finance, Information Technology, Administrative, Customer Service, Human Resources, Healthcare, Nurse Staffing, Engineering, and Oil & Gas industries.
Current Office Locations include, Texas: Dallas, Fort Worth, Arlington, Lewisville, Austin, Plano, Irving, Frisco, Richardson, Houston Galleria, West Houston, Downtown Houston, Katy, San Antonio, Sugar Land, The Woodlands; Tennessee: Nashville, Brentwood; Colorado: Denver, Denver Tech Center; Oklahoma: Oklahoma City; Arizona: Phoenix, Scottsdale. Upcoming Locations: Chicago, Illinois – Corporate office: Downtown Dallas.
Email Frontline Source Group, Inc.