Tea Vue Joins Coalition to Stop Plastic Pollution and Its Toxic Impact on the Environment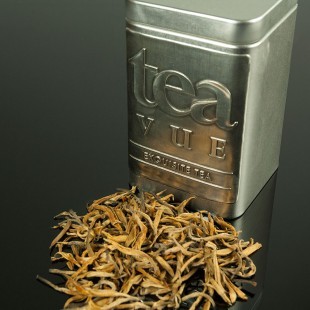 April 9, 2016 - Tea Vue CEO Holly Edwards has underscored the company's commitment to stopping plastic pollution and reducing single-use plastic by joining the Plastic Pollution Coalition, an organization that seeks to change the way we think about our use of plastic and to make positive change on this growing issue. The Plastic Pollution Coalition unites businesses, individuals, and policymakers to raise awareness of the plastic pollution issue and its harm to humans, animals, the ocean, and the environment.
"We are committed to considering the impact of our decisions about our products and packaging on society now, and in the future. At Tea Vue, we use sustainable packaging and are devoted to find non-toxic alternatives to plastic," Ms. Edwards said. "It is our responsibility to lead, advocate, and empower businesses and consumers to make a difference about our consumption of plastic."
To learn more about the Plastic Pollution Coalition and the movement toward a plastic-free world or to join the coalition please visit
www.plasticpollutioncoalition.org
.
About Tea Vue
Tea Vue is a family-owned business that strives to connect customers with the most authentic loose leaf teas and Pu-Erh teacakes in the world. Tea Vue delivers an unmatched experience that focuses on the taste, health benefits, history, and ceremonial presentation of tea.