ALTIUS Offers Free Guidebook for Physician Practices Striving to Build a More Sustainable Management Strategy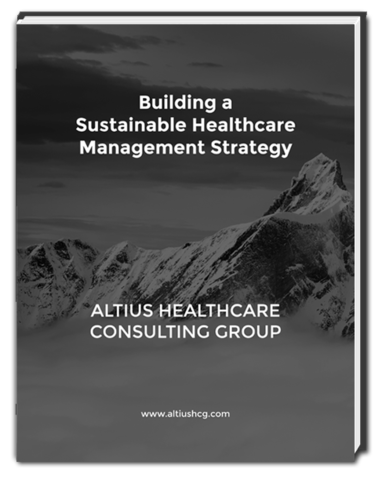 April 12, 2016 - Since the Affordable Care Act was passed in 2010, the healthcare industry has been working very hard to adapt and keep pace with this law, but also continue to improve the way modern-day medicine is practiced. ALTIUS (which can be located here:
https://www.altiushcg.com/offers/
), offers a sampling of its expertise in management and strategy skills in a new Guidebook that helps physician practices and support staff improve the patient experience, create efficient office workflow and elevate reimbursement revenue.
The Guidebook begins by explaining the importance of adopting a new management strategy and emphasizes how this "upgrade" can make such a difference for the provider, staff and patient. Whether or not an existing strategy is in place, this book shares insight about Financial, Quality, Risk, Information Management; Business Operations and so much more to ensure your practice is operating at optimal efficiency. Efficiency isn't the only area of concern – being paid in a timely manner for the care its providers deliver is one of the biggest challenges for any practice. Revenue Cycle optimization and Operational Efficiency can help in addition to considering the volume required for the practice to effectively operate which drives strong financial results and attractive margins.
This guidebook lists just a few of the varied ALTIUS services that give organizations the ability to improve the operations of provider-based entities so that positive revenue is generated and the needs of the community are adequately served. From ideas on how to ensure the best outcome for both the patient and provider, to utilizing a strategic system that will lower medical costs, ALTIUS provides strategic recommendations focused on specialty service expansion and growth opportunities.
The Affordable Care Act is not going away soon so stay ahead of the fold by reading the ALTIUS Guidebook; and as it states: "No plan can succeed if there is not willingness among your colleagues, staff and workers toward such a change." To learn more about what ALTIUS can do for you, please visit
www.altiushcg.com
.
Email ALTIUS Healthcare Consulting Group