"Stories from the Age of Distraction" Book Signing in Solvang, California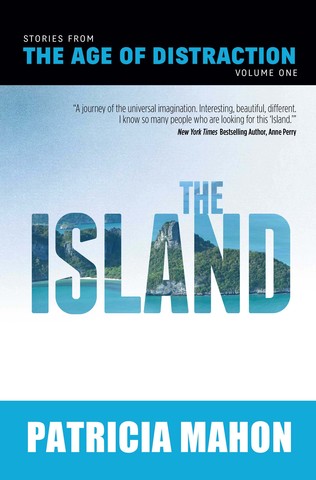 April 15, 2016 - Author Patricia Mahon is signing newly released copies of 'The Island,' Volume One from her 'Stories from the Age of Distraction' fiction series due out this month. The book signing will take place at 'The Book Loft' in Solvang, California on Saturday, April 23rd from 1pm to 2pm.
Mahon believes that technology has dramatically changed human interaction and that we've lost our ability to focus on the world and each other. She has created 'Stories from the Age of Distraction' in an effort to re-ignite a global dialogue about storytelling. She calls it "having a conversation about the conversation we're not having."
'The Island' is about two friends that invent a global storytelling app in an effort to save creative expression from the distraction of the digital age. The book unravels in real-time and transports the reader from Central Africa, to Silicon Valley, the California desert, Bolivia, Brazil and finally Ilha do Mel, a perfect ecosystem in the South Atlantic.
The story traverses the globe with vibrant characters, vivid places, and the whispers of classic literature in the words of Shakespeare, Victor Hugo, Dylan Thomas, WB Yeats, Herman Melville, Walt Whitman, Lord Alfred Tennyson, Franz Kafka, Eudora Welty, etc.
The app ultimately helps the book's characters break through to the creative life force that stories impart as they experience a literary epiphany that makes them fall back in love with words and the human condition.
'Stories from the Age of Distraction' offers a unique embrace of the classics within the optics of modern technology in an attempt to make creative expression —— the tales, the yarns, the narratives, the myths, the epic adventures, and our very human stories relevant again.
"I wrote 'The Island' in an effort to save spontaneous stories from the distraction of smart technology, algorithms, artificial intelligence, and cyber tracking," Mahon states. "My characters instead, create an open source platform where anyone, at any time, anywhere in the world can contribute to a collective narrative. What unfolds changes their lives."
'Stories from the Age of Distraction' puts storytelling in the hands of everyday people … which is where it all began. It draws attention to the merits as well as the perils of automation and provides a welcome snap shot of contemporary characters matriculating in a world where classic storytelling and literary history are still relevant.
New York Times Bestselling author Anne Perry said the book is "a journey of the universal imagination. Interesting, beautiful, different."
Volume Two, 'The Vineyard' is due out this Fall. It is set in Santa Barbara Wine country and explores the ancient stories that resonate in the earth, the vine, and generations of wine.
'The Island' is available wherever books are sold. More information is available from the book's publisher at
www.Balcony7.com
Email Outsource Marketing Group, Inc.