Frontline Source Group, Fort Worth Temporary Agency, participates in FWHRMA Diamond Hill Beautification Day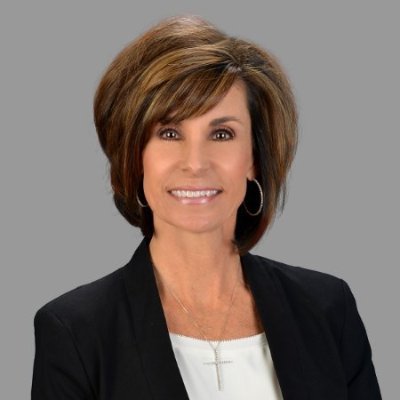 May 18, 2016 - Frontline Source Group,
Fort Worth Temporary Agency
, participates in FWHRMA (Fort Worth Human Resources Management Association) Diamond Hill Beautification Day.
On Saturday, April 2, 2016, members of the Frontline Source Group Fort Worth staffing office joined other FWHRMA members to help clean up the Diamond Hill Elementary school campus, lay mulch, paint, plant flowers, and meet the folks of DHE.
FWHRMA supports Diamond Hill Elementary, a title-one school. While FWHRMA regularly collects funds to assist DHE student growth, Beautification day is a non-monetary way for FWHRMA to lend its services to the community
"The FWHRMA is a great group we are proud to be a part of," says Colette Reinhardt, Account Executive - Fort Worth staffing agency. "They are a wonderful professional networking group and the volunteer work they do on a regular basis speaks to the high level of individual that is a part of this great group."
About FWHRMA:
The Fort Worth Human Resource Management Association (FWHRMA) is the SHRM chapter for the greater Fort Worth area. With 450 members representing more than 200 area employers and more than 30 hours of continuing education opportunities each year, FWHRMA is the place to network, share, and learn with the HR community.
The mission of the FWHRMA, a non-profit organization, is to advance the human resource profession by: promoting the strategic value of human resources; developing the skills and knowledge of its members; and facilitating the development of professional relationships.
About Frontline Source Group
Established in 2004, Frontline was recently named Best of Staffing 2015 in both Client Satisfaction and Talent Satisfaction. Frontline Source Group was also named to the Inc. 500/5000 List in 2013, 2014 and 2015 and named by Southern Methodist University (SMU) #76 as part of the Dallas 100.
Frontline Source Group
specializes in matching top talented professional candidates with companies for temporary, temp to hire and direct hire placement positions primarily in the Accounting, Finance, Information Technology, Administrative, Customer Service, Human Resources, Healthcare Nurse Staffing, Engineering, and Oil & Gas industries.
Current Office Locations include, Texas: Dallas, Fort Worth, Arlington, Lewisville, Austin, Plano, Irving, Frisco, Richardson, Houston Galleria, West Houston, Downtown Houston, Katy, San Antonio, Sugar Land, The Woodlands; Tennessee: Nashville, Brentwood; Colorado: Denver, Denver Tech Center; Oklahoma: Oklahoma City; Arizona: Phoenix, Scottsdale. Upcoming Locations: Chicago, Illinois – Corporate office: Downtown Dallas.
Email Frontline Source Group, Inc.