IVC Filter Lawsuit Parties Propose Bellwether Trial Selection Plan for C.R. Bard Litigation, Bernstein Liebhard LLP Reports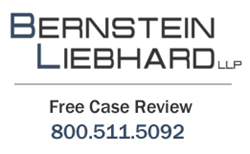 April 20, 2016 - Nearly 400 IVC filter lawsuits ((
http://www.rxinjuryhelp.com/ivc-filter/lawsuit/
) involving devices manufactured by C.R. Bard, Inc. are moving forward in a federal multidistrict litigation now underway in the U.S. District Court, District of Arizona. According to a Joint Submission filed with the Court on April 15th, the parties have proposed a bellwether trial selection plan that would require each side to designate 24 representative lawsuits for an Initial Plaintiff Pool by April 29th. Only cases filed as of April 1, 2016 would be eligible for the pool. By December 9th, the parties would each select 10 cases from the initial group for inclusion in the final bellwether pool. Twelve of that group would then be deemed eligible for trial, and would constitute Discovery Group 1. In March 2017, six cases from that group would be selected for trial.( In Re: Bard IVC Filters Products Liability Litigation – MDL No. 2641)
"Our Firm continues to receive inquiries from individuals who suffered life-threatening complications allegedly related to the malfunction of a Bard IVC filter. We are pleased that the Court is moving closer to establishing a bellwether trial plan, as the outcomes of these cases could provide insight into how juries will rule in similar blood clot filter lawsuits," says Sandy A. Liebhard LLP, a partner at Bernstein Liebhard LLP, a nationwide law firm representing victims of defective drugs and medical devices. The Firm is currently evaluating product liability lawsuits on behalf of individuals who may have been harmed by C.R. Bard's IVC filters.
Bard IVC Filters
IVC filters, such as the Recovery and G2 retrievable filters at the center of this litigation, are used to prevent pulmonary embolism in patients for whom standard anticoagulant medications are not appropriate. The small, wire devices are implanted in the inferior vena cava, the body's largest blood vessel, where they catch blood clots before they can travel to the heart and lungs. Both the Recovery and G2 blood clot filters are intended to be removed once a patient is out of danger.
Court documents indicate that at least 382 IVC filter lawsuits are now pending in the District of Arizona. All of the complaints were filed on behalf of patients who allegedly experienced serious and life-threatening complications due to the fracture, migration, or tilting of a Recovery or G2 filter. Plaintiffs further claim that Bard was aware that both devices were associated with high rates of malfunction, which may result in perforation of the inferior vena cava, embolization and other severe patient injuries.
In September 2015,
NBC News
reported that the Recovery filter had been associated with more than 300 non-fatal injuries and 27 deaths before it was replaced with the G2 series. A second report aired by the network in December revealed that at least a dozen deaths have been linked to the G2 filters.
Individuals who allegedly experienced serious complications due to C.R. Bard's Recovery and G2 IVC filters may be entitled to compensation for medical bills, lost wages, pain and suffering, and more.
To learn more
about filing a C.R. Bard IVC filter lawsuit, please visit Bernstein Liebhard LLP's website. Free, no-obligation legal consultations can also be obtained by calling 800-511-5092.
About Bernstein Liebhard LLP
Bernstein Liebhard LLP is a New York-based law firm exclusively representing injured persons in complex individual and class action lawsuits nationwide since 1993. As a national law firm, Bernstein Liebhard LLP possesses all of the legal and financial resources required to successfully challenge billion dollar pharmaceutical and medical device companies. As a result, our attorneys and legal staff have been able to recover more than $3.5 billion on behalf of our clients. Bernstein Liebhard LLP is honored to once again be named to The National Law Journal's "Plaintiffs' Hot List," recognizing the top plaintiffs firms in the country. This year's nomination marks the thirteenth year the firm has been named to this prestigious annual list.
Bernstein Liebhard LLP
10 East 40th Street
New York, New York 10016
800-511-5092
ATTORNEY ADVERTISING. © 2016 Bernstein Liebhard LLP. The law firm responsible for this advertisement is Bernstein Liebhard LLP, 10 East 40th Street, New York, New York 10016, 800-511-5092. Prior results do not guarantee or predict a similar outcome with respect to any future matter.
Contact Information:
Sandy A. Liebhard, Esq.
Bernstein Liebhard LLP
info (at)consumerinjurylawyers(dot)com
http://www.rxinjuryhelp.com/
https://plus.google.com/115936073311125306742?rel=author