Pacific Coast Jet Explains The Benefits of Flying Jet Charter to Stagecoach Festival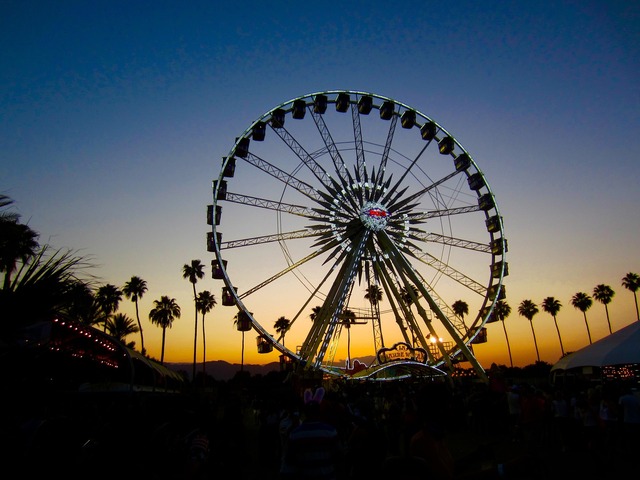 April 23, 2016 - There is no doubt that experiencing the Stagecoach Country Music Festival is an extraordinary and memorable experience. But, the driving and traffic can turn an amazing experience into an unforgettable hassle. Freeways getting out of LA and San Diego will always be congested on Friday afternoon and getting out of the festival area on Monday can back up the 10 Freeway for hours. The best option to ensure an overall amazing weekend is to book a private jet to Stagecoach Festival. Pacific Coast Jet can fly from a variety of airports to make luxury jet travel part of your memorable music experience.
Benefits of Flying Jet Charter to Stagecoach
- One of the major benefits of private jet charter is the convenience and flexibility. You don't have to sacrifice the entire day for travel. From anywhere in Southern California, the flight is far less than an hour. You can work half the day and still make it as the first bands warm up. We schedule according to your timing and needs. Of course, we can fly from anywhere in the United States as well. Our luxury private jets can accommodate 4-8 passengers and will get you into the festival mood with onboard cocktails and a more than comfortable travel experience. And none of you have to be the designated driver.
Private Airport near Stagecoach Festival
- When you fly with Pacific Coast Jet, we land at Bermuda Dunes Airport, just minutes from Stagecoach Festival grounds. We can also arrange ground transportation to conveniently deliver you right to your hotel or other accommodations. On Monday morning, we'll arrange pick up on your schedule and you'll fly right over the massive traffic jam on the freeway below.
The music weekend is just days away so call Pacific Coast Jet now to plan your private jet to Stagecoach Festival. Traveling within California or from farther away, at Pacific Coast Jet we are committed to providing personal service and private aircraft travel at more affordable rates than you may think. Whether you'll be on the stage or in the pit, when you fly with Pacific Coast Jet, you'll feel like a star.
Pacific Coast Jet is committed to the highest level of customer service, luxury and flexibility in private jet charter travel. Based out of the San Francisco Bay Area, they charter itineraries all over the world. For more information, visit pacificcoastjet.com or contact 888.725.3871.