HVAC Brain Offering Kwikool Portable Air Conditioners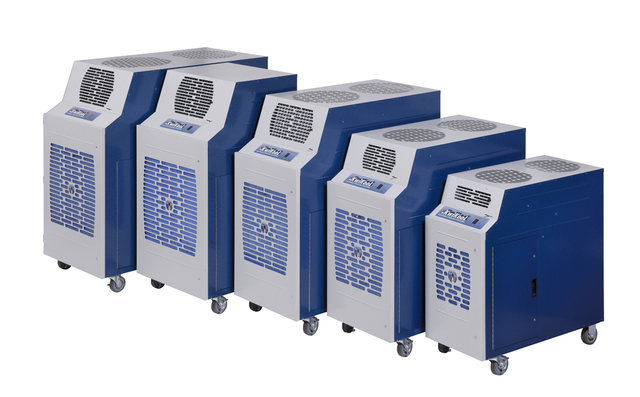 April 25, 2016 - HVAC Brain, Inc. (
www.hvacbrain.com
), retailer of HVAC/R equipment and replacement parts, is now offering
Kwikool portable air conditioners
in addition to their expansive online selection of quality HVAC products.
Kwikool portable air conditioning units offer powerful cooling solutions for commercial and industrial applications. Made in the U.S., these air conditioners are built to last with durable and efficient components. Kwikool portable AC units from HVAC Brain are available in a range of capacities to meet the needs of your coverage area. Each unit is mounted on casters, making it easy to transport, position, and install.
Kwikool portable cooling units can be used to meet short-term needs or operated on a continuous basis for primary or supplementary air conditioning. They are ideally suited for applications such as:
Server rooms
Offices
Industrial plants
Hospitals
Commercial buildings
Restaurants
HVAC Brain strives to offer a broad selection of essential HVAC equipment and replacement parts for the benefit of HVAC professionals and facility managers across the United States. All products are offered at competitive price points, and orders are shipped quickly to help customers minimize project lead times. Quality technical support is available online or by phone for all products sold by HVAC Brain, including the Kwikool line of portable air conditioning units.
In order to view HVAC Brain's complete online inventory of Kwikool portable air conditioning units, please visit
http://www.hvacbrain.com/Kwikool-s/5237.htm
.
Why shop at HVACbrain.com:
HVAC Brain, Inc. is a fast growing retailer of HVAC/R equipment and replacement parts. At HVACbrain.com, HVAC professionals and maintenance managers can find a wide variety of 'hand-picked' high quality HVAC products such as air conditioning units, actuators and valves, compressors, motors, and coils. With HVAC Brain's tight vendor relationships, customers can choose and order products without worrying about the quality of products HVAC Brain offers.
Contact Info: HVAC Brain, Inc. 9545 Midwest Avenue, Unit A - Cleveland, Ohio 44125, 216-663-4822,
info@hvacbrain.com
.