Falling Ontario Auto Insurance Rates are good but Also Shine Light on Governments Failure Suggests Shop Insurance Canada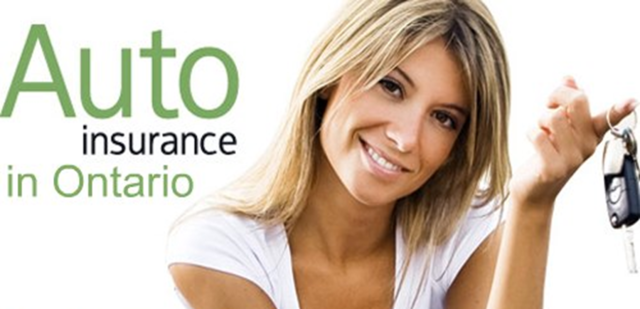 April 27, 2016 – The Financial Services Commission of Ontario (FSCO) announced its first quarter 2016 auto insurance rates for the province, showing that
premium cost on average has fallen 10 per cent
in the last two years. Shop Insurance Canada, a leading insurance authority, says that any drop in rates is good news, but consumers should not let the decline gloss over the fact that the provincial government still missed its targets.
Auto insurance costs in Ontario are the highest in Canada, especially surrounding the Greater Toronto Area, where rates are sometimes 40 per cent higher than other municipalities nationwide. There is a consensus among consumers, insurance providers, and the Liberal Ontarian government that rates need to be substantially lowered.
The government made a promise in August 2013 to lower auto insurance costs by 15 per cent before September 2015, a goal that officials said was manageable. However, by last year the rates had only declined by 6.4 per cent and the government missed its pledge. The situation was exacerbated by Premier Kathleen Wynne saying the promise was always a "stretch goal".
Never before had the government said that the target was potentially out of reach, and
Wynne's confession
led critics to say the original pledge was merely a deal to help the rival NDP vote to pass 2013's provincial budget.
Shop Insurance Canada (ShopInsuranceCanada.com) says the government should not have deceived consumers into thinking the ambitious 15 per cent goal was achievable. The insurance expert does however say that the continuing decline in Ontario auto insurance rates at least show the government is committed to lowering premiums in the province.
"The government's 'stretch goal' always seemed overly ambitious despite assurances that it was possible to reduce premiums by 15 per cent within two years. It would have been more prudent for the Liberals to pledge to continuously work to lower car insurance costs and not make a token gesture. Nevertheless, the average cost of coverage continues to fall and every reduction is a step in the right direction."
Since the failure of the government to reduce auto insurance premiums by 15 per cent, the government has continued to work with providers on anti-fraud initiatives and new products. The result has been a further 4 per cent decline in the average cost of
auto insurance in Ontario
and the government are saying they will continue to seek further reductions.
About Shop Insurance Canada
Shop Insurance Canada is a Toronto based company that specializes in delivering the best auto insurance products to customers around Ontario and Canada. The online car insurance quoting tool uses an engine that is easy to use and accurate enough to deliver the best auto insurance quotes from over 25 of Canada's leading providers. Shop Insurance Canada also offers expert advice on the auto insurance industry, as well as guides and news to help customers find the best deal possible.
Shop Insurance Canada
1003-60 Bathrust St.
Toronto, Ontario
M5V 2P4 Canada
416-913-0151
Email Shop Insurance Canada