Postings.com Announces New Partnership with Job.com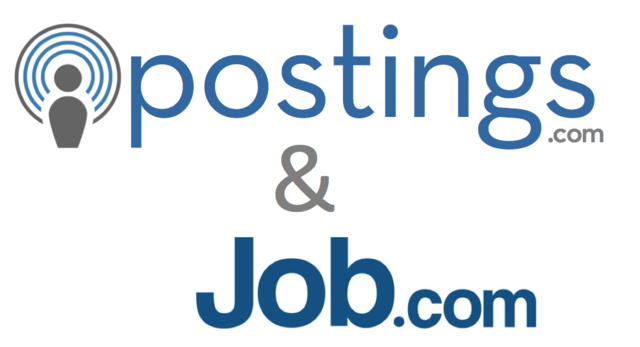 April 28, 2016 - San Diego, CA – Dotcom career services companies
Postings.com
and
Job.com
have joined forces to provide an even more efficient and cost effective way to advertise job openings. Now small to medium sized businesses will reach Job.com and its network of job boards through Postings.com's
job distribution software
. Clients can save up to 60% on their recruiting efforts by using Postings.com and its proprietary job distribution algorithm.
Formerly Catalyst 5, Postings.com was founded in 2005 by CEO Mike O'Brien, as part of the Mingle LLC group based in San Diego, CA. The cloud based software platform enables users to post job ads that are then automatically distributed to the job boards and social media outlets where similar job ads have succeeded. Each posting is individually tailored and monitored for efficiency, so clients do not waste time and money advertising on job sites that have historically delivered no or low qualified candidates.
"We are very excited to add Job.com as a key distribution partner," said Mike O'Brien, Postings.com CEO, "they are simply one of the best, high quality candidates sources on the Internet."
Job.com is a part of the Virginia Web Properties family, with headquarters in Fredricksbug, VA. Brian Alden, Virginia Web Properties CEO, added, "We are extremely happy to work with Postings.com and to deliver our job seekers additional job content from Small and Mid Market companies."
Job.com is one of the fastest growing career portals on the Internet. The company and its larger job board network has strong relationships with candidates in the healthcare industry, information technology, retail, transportation, sales and hospitality industries.
Together Postings.com and Job.com are working to improve job content distribution for both candidates and those people who are interested in hiring them.
About Postings.com
Postings.com is a cloud based software as a solution platform that enables companies and recruiters to greatly improve their recruiting programs and lower costs associated with job advertising. Postings.com streamlines the process of sourcing candidates while reducing front office recruiter workload, allowing them to focus on higher value activities. Candidate's resumes are automatically imported and parsed into searchable digital files. With a few clicks, create targeted emails and text campaigns to imported candidates and/or access a growing database of 4 million candidates
Job.com, headquartered in Fredericksburg, VA, is an online, full-service career portal offering over three million jobs across its network of over 150 industry- and regionally-focused career sites. Job.com specializes in helping employers and recruiters hire qualified employees, while providing job seekers with a variety of career- and job search-enhancing services, and products. With over 43 million registered members, Job.com's candidates represent every state in the U.S. and come from 70 different disciplines ranging from IT to Sales to Executive Management. Whether you are an employer looking for a new hire, or a candidate looking to be hired, Job.com is dedicated to providing a unique experience with unparalleled service.