PlushMoji Bets on Plush Poop to Keep Your Feet Warm This Winter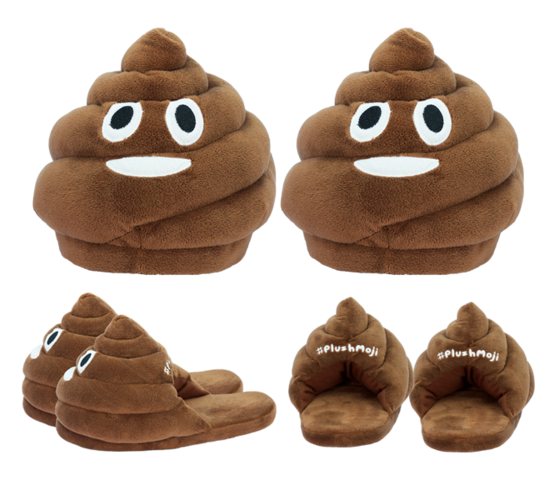 May 4, 2016 - PlushMoji, the plush toy company that creates plush products modeled after popular emojis, has recently launched a variety of plush emoji products including emoji slippers, emoji pillows, emoji pens, emoji ornaments, and more. Some notable emoji slipper designs include a poop emoji slipper, sunglasses emoji, heart eyes, kissy face, purple devil, grinning, and several others.
The products are available for sale on their website at
www.plushmoji.com
, which offers free shipping to anywhere in the USA or Canada. You can also find PlushMoji's listings competitively priced on Amazon and Ebay. PlushMoji also announces their wholesale program, which allows retail stores, kiosk operators, and distributors to resell PlushMoji products.
"This is going to be a great holiday item, we expect to see a major emoji trend happening at shopping malls this season." said Lincoln Anderson of PlushMoji.
PlushMoji is a trademarked USA brand & limited liabiity company that is registered in New York State. It is the plush toy division of MojiCo, Inc. All products are shipped from PlushMoji's warehouse located in Binghamton, NY. You can call the company toll free at 1-877-306-5232 or inquire via email
info@plushmoji.com