Kristi Lefforge Assumes Executive Director Position at IntrapriseTechKnowlogies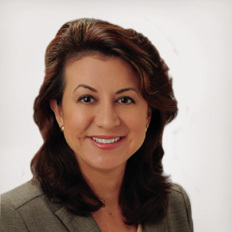 May 4, 2016 - Kristi Lefforge has joined the leadership team of IntrapriseTechKnowlogies as Director, managing the strategic change for clients across the Hawaiian Islands.
IntrapriseTechKnowlogies LLC
(ITK) is an advisory focused CPA firm with a technology specialty assisting middle market organizations and nonprofits in business process and organizational development.
Kristi is a
Certified Information Technology Professional
(CPA.CITP), and is one of only four in Hawaii. The CITP credential is a specialty designation of the American Institute of Certified Public Accountants (AICPA), that identifies Certified Public Accountants (CPAs) with the unique ability to bridge between business and technology; meeting the strict requirements for a CPA license as well as additional training and experience in: technology strategic planning, IT architecture, business process enablement, system development and acquisition, IT audit and control, and IT governance.
Kristi has over 20 years of experience leading groups of accounting, consulting, and internal audit professionals. Her business and industry experience includes oversight of accounting and financial operations, internal audit group management, Sarbanes-Oxley (SOX) project management, and merger & acquisition facilitation. She has worked in the management and senior leadership teams of both a national and local public accounting firm focusing on serving clients in the financial services, healthcare, education, not-for-profit, state government, and energy sectors. Most recently she specialized in: outsourced IT audit and internal audit management, SOX compliance, internal control and process improvement consulting, and business solutions management.
Kristi commented on her experience as a part of the ITK team: "I enjoy working with
Donny
, an accounting and IT thought leader, and all of the seasoned professionals that make up this great organization. Deploying transformative and easy technology to clients is a passion of mine and being able to advise the business on technology risks while executing strategic change has been rewarding." She continued, "I look forward to helping clients figure out their long term technology plans and assisting each organization we work with to
streamline processes
."
Kristi holds a bachelor's degree in economics from Occidental College and has been awarded the
40 Under 40
by Pacific Business News as well as
Most Valuable Committee Chair
designation by The Institute of Internal Auditors.
About IntrapriseTechKnowlogies
IntrapriseTechKnowlogies LLC (ITK) is an advisory-focused CPA firm specializing in organizational development and business process outsourcing for small businesses, middle market organizations, and nonprofits. With expertise in right-sizing enterprise processes and leveraging cost-effective enterprise technologies that enables small and mid-sized organizations to gain a competitive advantage. ITK is focused on providing executive-level technology management, enterprise architecture, business performance management, information architecture and management, technology risk management, and knowledge management consulting services. Visit
http://www.intraprisetechknowlogies.com/
for more information.
Email IntrapriseTechKnowlogies