Whitehall Health Centre Offers Top Solutions For Total Body Care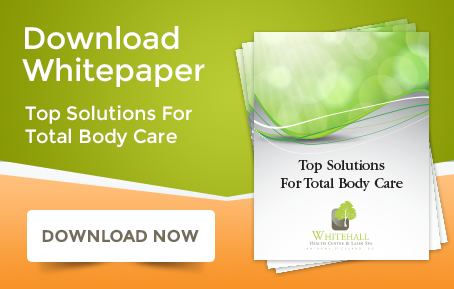 A Guide to Patients for Understanding Medical Weight Loss and Improving Health
May 6, 2016 - PITTSBURGH, PA – Whitehall Health Centre & Laser Spa, a health services practice located in Pittsburgh, PA dedicated to helping patients improve their overall health, is making a special offer of a whitepaper entitled "Top Solutions For Total Body Care." This information is being provided via download through the Centre's website to provide medical weight loss in Pittsburgh and other tips to help reduce and alleviate pain.
Solutions that Improve Body Health
- Improving body health and physical fitness is an outcome that may be achieved when downloading the whitepaper. It is a valuable guide that outlines important steps and information on how to live healthier. Managing health has the additional benefit of reducing or eliminating pain, particularly in the back and neck areas that Whitehall Health Centre specializes in.
Learning About Total Body Care
- Downloading the whitepaper provides patients with information about ways to better manage their health and lead a fit and active life. This information provides simple tips and advice that form a foundation of the knowledge needed to begin the process of caring for the body and making improvements to a patient's health.
Individuals living in the Pittsburgh area may also use the information provided in the "Top Solutions For Total Body Care" whitepaper as an invitation to visit Whitehall Health Centre & Laser Spa. The practice, headed by Dr. Anthony DiCesaro, is in the business of helping patients achieve better health outcomes and improve the way they look and feel about their bodies and health.
About Whitehall Health Centre & Laser Spa
Dr. Anthony DiCesaro, DC of Whitehall Health Centre is in the practice of providing medical weight loss in Pittsburgh services that improve quality of life for his patients. In business for 20 years, Whitehall provides a Pittsburgh laser back service, a type of non-invasive procedure used to address a variety of neck and back pain in Pittsburgh ailments.
Located in the Pittsburgh suburb of Whitehall, the practice provides chiropractic, pain management, weight loss, lipo laser, and teeth whitening service. All of these services are designed to relieve pain, improve health and help patient's look and feel better. Most major health insurance plans are accepted by Whitehall Health. For more information about Whitehall Health Centre and the services offered or to schedule a free consultation, contact the office via the web at
www.whitehallhealthcentre.com
or by phone at (412) 885-2929.
Email Whitehall Health Centre & Laser Spa