DiaNoche Launches a New Line of Leggings and Yoga Mats!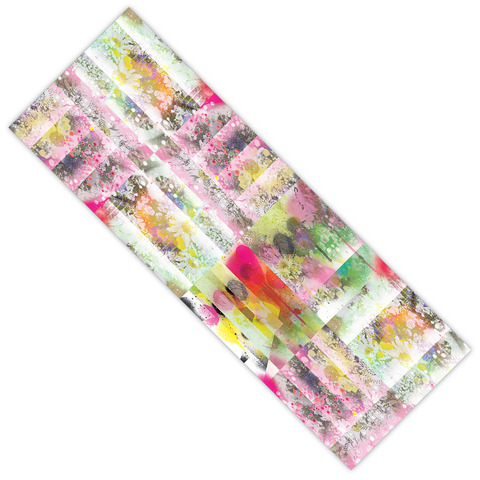 New Line of Leggings Takes DiaNoche Designs from the Home to the Wardrobe
May 12, 2016 - Lakewood, Colorado – DiaNoche Designs, the Lakewood, Colorado-based provider of on-demand illuminated wall coverings and other essentials for the home has recently launched a whole new line of vibrant and unique leggings and yoga mats! DiaNoche already has a solid reputation for unique decorative items around the home, but they have taken that same flair for color, light, and vibrancy to the active wear industry with leggings and yoga mats that are functional, but which look like works of art!
Rather than churning out the same old tired decorations in mass numbers, DiaNoche creates the items as they are ordered so that every piece is a bit personal. They have also demonstrated a firm desire to serve the world around them, providing products that are made of top-notch materials only made in the United States. A percentage of every product sale supports both artists around the world and various charities.
DiaNoche provides everything from illuminated wall hangings to canvas art, shower curtains, bedding, and more. Now they have taken the concept of their style from the home to the wardrobe with colorfully designed leggings. These aren't the typical stretchy pants that are found hanging on a rack in the active wear section. They range from simple 3-color prints to geographical shout-outs from several different artists.
If you would like to learn more about DiaNoche Designs, or you are interested in ordering leggings, a custom print, or even a bit of wall art for the living room, contact DiaNoche Designs at 888-963-9540 or visit their website at
www.dianochedesigns.com
today.
About DiaNoche Designs
DiaNoche Designs is owned by Erik and Rachel Mathews in Lakewood, Colorado. They work with over 80 different artists to come up with unique products that will beautify the world. They also offer custom items that can be tailored to an individual's needs. Their hands-on approach, and appreciation for unique and colorful art combined with the business model of creating on-demand, rather than mass production, products has made this company a much sought-after solution to all home, and now wardrobe, design dilemmas.