GetPublished! Radio Host Says We Need More Book-Length Debate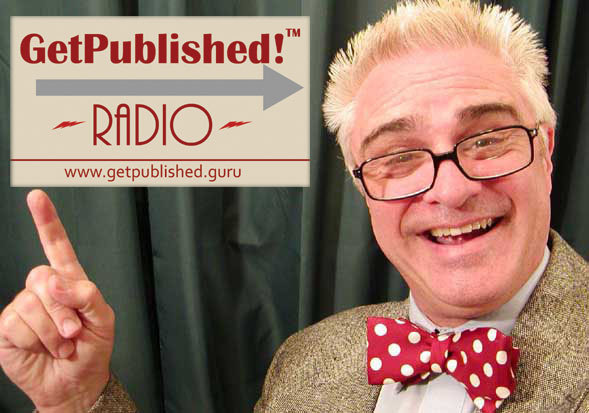 Gerald Everett Jones
, host of the new
GetPublished! Radio
show, is harping at thought leaders to speak up. The mission of the show is to dish advice to would-be authors as they use digital toolsets and online resources to self-publish print-on-demand books, ebooks, audiobooks, and multimedia.
"Self-publishing is so easy these days," Jones explains. "There are no gatekeepers. There's no one to say this club won't have you as a member. It's all about exercising First-Amendment rights in this free society of ours. These days we need more original ideas – even though we're deluged with information. In business, in politics, in education – we need more good, actionable ideas. And we need debate about those ideas – book-length debate, not just snippets posted on social media."
In his intro to the show, veteran announcer
Bill Navarro
quips, "Gerald is the guru who has all the answers – because he's already made all the mistakes himself!" Indeed, Jones is no upstart. He spent several decades authoring more than 30 business and technical books for mainstream publishers. He then turned to fiction and wrote six novels – all of which he self-published because his agent refused to rep them. "It's not that those books are no good," Jones insists, "but that the market is so bloody competitive. Building a fiction fan base is a labor of love, and you know the old joke about agents being ideal organ donors because their hearts are unused."
Although over the years Jones had done numerous television and radio appearances to publicize his books, he feels his radio career blossomed only recently. The way he tells it: "It all started with a favor I did for some friends who are in a wildlife advocacy group. They were booked on the
Mark Isler Show
on
KRLA
(870 AM Los Angeles) a couple of years ago to talk about an action they were planning, a public demonstration and a march. So I drove them to the studio. When we got there, the producer mentioned that they were short a guest for the following segment – a political roundtable debate. Now, my friends weren't eager to step up to that. They see their advocacy as nonpartisan, and they didn't want to engage in any kind of political discussion. But one of them pointed to me and offered me up. 'What about him? His a progressive!'" As it happens, KRLA skews toward the politically conservative, so Isler was happy to invite a putative Democrat onto the panel – for balance, as it were. And they liked Gerald's banter so much that he became a regular guest on the show. Not long after, he was invited to do a series of regular book reviews. That's how he came to do weekly reviews on KRLA for more than a year.
Jones and show producers Runkee Productions launched GetPublished! as a kind of self-help resource for wannabe authors. As producer
Lori Marple
describes it: "GetPublished! encompasses a demographic from older to younger. Gerald is telling Boomers to give up golf and give back, to give us their life stories and lessons learned from the real battlefield and the capitalist wars. He's saying to Millennials, if they can't find a job or hate the one they're in, give us a plan for a new product, a new industry, or a few well-crafted Constitutional amendments."
Jones wants to goad the thought leaders of tomorrow. He asks them, "Tell us about the feelings that flow from your heart of hearts, thoughts that can motivate others, ideas that can make a difference."
And, then, there's entertainment value: "We have call-ins. We can't tell you how to get your cat to pee in the toilet, but we can tell you how to promote your next book on the World Wide Web."
GetPublished! Radio is available as a podcast on the Radio page of its support website
www.getpublished.guru
. Shows can also be streamed or downloaded from iTunes Store, Stitcher, Feedburner, and TuneIn.
Email La Puerta Productions
Attachments