TemplateMonster and Partners Save Clients Money, Thanks to New Services on TemplateMonster.com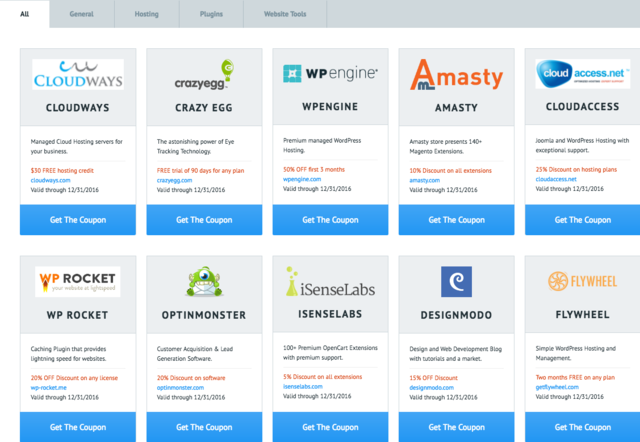 May 18, 2016. Brooklyn, N.Y. TemplateMonster.com has just added a new service page to help the company's clients learn about the relevant products and services from third-party vendors. This includes online analytics, hosting, plugins, and other products and services for site owners.
The founders of
TemplateMonster
, one of the world's leading manufacturers of ready-made templates, are pleased to announce that they have just added a new service page to the company website. The new page outlines the new offers available from the company's partners and targeted at people who own a website or plan to launch a new one.
As a company spokesperson noted, the
new service page
provides the TemplateMonster clients with an opportunity to save money whenever possible. Together with their partners-including service, software and product providers -they have arranged for some special new offers. These offers cover different services in four categories: Hosting, Plugins, Website Tools and General.
"Right now, there are 11 offers; in the near future, we hope to expand the number of offers from our partners," the company spokesperson noted.
The fact that TemplateMonster has unveiled a new page that is devoted to saving their clients money will not surprise the many people who have worked with the company over the years. Since its launch in 2002, TemplateMonster has earned a well-deserved reputation for its outstanding customer service.
In particular, TemplateMonster clients receive 24/7 personal support from the company's team. Besides, the company's Online Help Center offers customers a basic training on installation and customization of their websites
"If you have any questions about choosing, purchasing or editing our templates, you can put them to our Live Support Chat or phone operators" the company spokesperson noted, adding that clients can also submit a ticket and one of the company's tech support experts will gladly help them.
Anybody who would like to learn more about TemplateMonster is welcome to visit the website at any time; there, they can visit the new page that covers the available offers. The current deals include free and free trials including 10 to 50 percent off from their partners.
About TemplateMonster:
TemplateMonster is one of the world's leading manufacturers of ready-made templates for the development of websites of any complexity. As of today, the number of products in the company's catalog of templates and ready-made websites has exceeded 26,000 units. The company's templates work with a number of popular engines including WordPress, Joomla, Drupal and many others. Their customers receive ongoing 24/7 support and maintenance from personal managers. For more information, please visit
www.templatemonster.com
.