Shop Insurance Canada Discusses Commercial Auto Insurance Rules of Ontario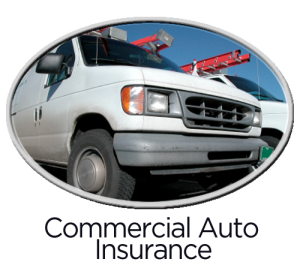 May 18th – The rise of Uber and other ride-sharing services in Ontario and across Canada has shone a spotlight on commercial auto insurance coverage. Uber drivers currently operate without insurance in most cases, because they use the personal policies while operating as a paid ride-share operative. Shop Insurance Canada (ShopInsuranceCanada.ca) says Ontarian and indeed Canadian laws are clear on commercial car insurance and Uber drivers are breaking the law.
"If a vehicle is used for any kind of business, insurance companies will expect customers to take out a commercial auto policy. There are sometimes exceptions, but Uber's case is not one. Drivers working for UberX and using their personal auto insurance are not properly covered in the event of a collision or other incident. By the Ontarian and Canadian law, these drivers should be operating with commercial coverage."
It is often the case that customers are not completely clear on the rules of when a vehicle should be covered by a commercial policy. This leads to people just sticking with their personal policy, which can end up being a costly risk. Insurance companies WILL NOT pay out a claim on a personal policy if the driver is found to have been using the vehicle for business, or the driver was an employee of a company.
Shop Insurance Canada, one of the country's leading insurance experts, says that commercial car insurance is typically more expensive than personal coverage, but it also comes with higher limits and more benefits.
How to know if commercial auto insurance is needed.
There are some gray areas where an insurance provider will overlook something like taking a work-related item to work in a vehicle. However, it is hardly worth the risk and it is at least worth always checking with a provider to see what their framework for deciding commercial coverage is.
Other circumstances are much easier to define, and vehicle owners falling into the following criteria are almost certainly in need of commercial auto insurance.
The vehicle is used to collect or delivers good, supplies, food (pizza delivery), or messages.
The vehicle is used as a method to take passenger for pay. This includes ride-sharing companies such as Uber and Lyft, as well as anyone taxiing without a proper license or insurance.
A vehicle is customized with equipment or goods that directly support a business, such as permanent tool boxes, winches, and food boxes.
The vehicle is owned by a business or registered to a business.
Employees are allowed to drive the vehicle for business purposes.
Shop Insurance Canada reiterates that drivers in the above circumstances without commercial coverage will not be able to claim in the event of an accident.
Luckily all major insurance providers in Ontario offer commercial auto insurance, so if you think you need coverage, contact Shop Insurance Canada or complete our quick online quote tool. In the case of Uber, the situation is different as only Aviva Canada offers a ride-share specific policy, so customers should contact Shop Insurance Canada for the details and best possible rates.
About Shop Insurance Canada
Shop Insurance Canada
is a Toronto based company that specializes in delivering the best auto insurance products to customers around Ontario and Canada. The online auto insurance quoting tool uses an engine that is easy to use and accurate enough to deliver the best auto insurance quotes from over 25 of Canada's leading providers. Shop Insurance Canada also offers expert advice on the auto insurance industry, as well as guides and news to help customers find the best deal possible.
Email Shop Insurance Canada