IVC Filter Lawsuit Update: Bellwether Trial Plan Established in Federal Bard Blood Clot Filter Litigation, Bernstein Liebhard LLP Reports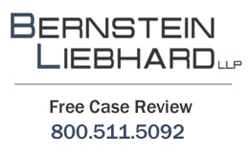 May 18, 2016 - Hundreds of IVC filter lawsuits (
http://www.rxinjuryhelp.com/ivc-filter/bard-recovery/
) involving C.R. Bard, Inc.'s Recovery and G2 blood clot filter products continue to move forward in a federal litigation now underway in U.S. District Court, District of Arizona. According to a Case Management Order dated May 5th, the Court has established a bellwether trial plan in which 48 cases will be designated as possible bellwether trial candidates. Eligibility for the candidate pool will be limited to complaints that were filed and properly served as of April 1, 2016. ( In Re: Bard IVC Filters Products Liability Litigation – MDL No. 2641)
The Order stipulates that plaintiffs and defendants are each to submit a list of 24 bellwether trial candidates no later than June 29, 2016. The pool will be narrowed down to 20 cases in early December, with each side selecting 10 lawsuits for the initial discovery group. By March 1, 2017, six of those IVC filter lawsuits will be designated for trial, at which time trial dates will be scheduled.
"We are pleased that the Court has set forth a plan for the first trials in the Bard IVC filter litigation. The jury decision in the cases ultimately selected for trial could provide clues as to the outcome of similar lawsuits," says Sandy A. Liebhard LLP, a partner at Bernstein Liebhard LLP, a nationwide law firm representing victims of defective drugs and medical devices. The Firm is currently evaluating product liability lawsuits on behalf of individuals who may have been harmed by C.R. Bard's IVC filters.
Bard IVC Filter Allegations
C.R. Bard's Recovery and G2 IVC filters are retrievable blood clot filters that are implanted into the inferior vena cava. Once in place, the devices trap blood clots before they can travel to the heart or lungs. The filters are indicated for patients at risk for pulmonary embolism, and for whom standard anticoagulant therapy is inappropriate. They are designed to be removed once a patient is no longer at risk. However, a study published in 2013 JAMA: Internal Medicine suggested that such devices are successfully removed in fewer than 10% of patients.
At least 527 IVC filter lawsuits are currently pending in the litigation underway in the District of Arizona. All of the plaintiffs involved in the litigation claim that the Bard devices are associated with high rates of fracture, migration and tilting, which may result in perforation of the inferior vena cava, embolization and other life-threatening complications. They further allege that Bard was aware that the Recovery and G2 filters were associated with high rates of malfunction, but concealed these issues from doctors and failed to warn physicians about the importance of timely filter retrieval.
IVC filter patients who allegedly experienced serious complications due to C.R. Bard's Recovery and G2 devices may be eligible to file their own lawsuit.
To learn more
, please visit Bernstein Liebhard LLP's website. Free, no-obligation legal consultations can also be obtained by calling 800-511-5092.
About Bernstein Liebhard LLP
Bernstein Liebhard LLP is a New York-based law firm exclusively representing injured persons in complex individual and class action lawsuits nationwide since 1993. As a national law firm, Bernstein Liebhard LLP possesses all of the legal and financial resources required to successfully challenge billion dollar pharmaceutical and medical device companies. As a result, our attorneys and legal staff have been able to recover more than $3.5 billion on behalf of our clients. Bernstein Liebhard LLP is honored to once again be named to The National Law Journal's "Plaintiffs' Hot List," recognizing the top plaintiffs firms in the country. This year's nomination marks the thirteenth year the firm has been named to this prestigious annual list.
Bernstein Liebhard LLP
10 East 40th Street
New York, New York 10016
800-511-5092
ATTORNEY ADVERTISING. © 2016 Bernstein Liebhard LLP. The law firm responsible for this advertisement is Bernstein Liebhard LLP, 10 East 40th Street, New York, New York 10016, 800-511-5092. Prior results do not guarantee or predict a similar outcome with respect to any future matter.
Contact Information:
Sandy A. Liebhard, Esq.
Bernstein Liebhard LLP
info (at)consumerinjurylawyers(dot)com
http://www.rxinjuryhelp.com/
https://plus.google.com/115936073311125306742?rel=author