Invokana Lawsuit Update: FDA Investigating Leg, Feet Amputations Possibly Linked to Invokana, Bernstein Liebhard LLP Reports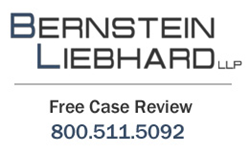 May 23, 2016 - The U.S. Food & Drug Administration (FDA) has launched a new safety review of Invokana (
http://www.rxinjuryhelp.com/invokana/lawsuit/
), after interim results of a clinical trial found an increase in leg and foot amputations, mostly affecting the toes, in patients treated with canagliflozin, the active ingredient in Invokana and Invokamet. The trial, known as the Canagliflozin Cardiovascular Assessment Study (CANVAS), indicated that amputations occurred about twice as often in patients treated with canagliflozin compared to patients treated with placebo. However, a similar trial called CANVAS-R has not shown the same risk.
According to a
Drug Safety Communication
issued by the FDA on May 18th, patients enrolled in the CANVAS trial have been followed for an average of 4.5 years, while those in the CANVAS-R trial have been followed for an average of 9 months. The FDA has not concluded that Invokana or Invokamet increase the risk of amputations. It is now investigating the matter, and will provide an update once the agency has more information.
"This is just the latest FDA safety alert to involve Invokana and Invokamet. We have heard from a number of patients who suffered diabetic ketoacidosis and other serious complications allegedly related to their use of these Type 2 diabetes medications. We will be monitoring this matter closely," says Sandy A. Liebhard, a partner at Bernstein Liebhard LLP, a nationwide law firm representing victims of defective drugs and medical devices. The Firm is investigating potential Invokana and Invokamet lawsuits on behalf of Type 2 diabetes patients who may have been harmed by these medications.
Invokana Side Effects
Invokana and Invokamet belong to a class of Type 2 diabetes medications called SGLT2 inhibitors. These drugs lower blood sugar by causing the kidneys to remove glucose from the body through the urine. Invokana contains only canagliflozin, while Invokamet is a combination medication consisting of canagliflozin and metformin.
The FDA announced in May 2015 that it was investigating reports linking Invokana, Invokamet and other SGLT2 inhibitors to a serious condition called diabetic ketoacidosis, which occurs when toxic acids called ketones accumulate in the blood stream. Untreated, ketoacidosis can lead to diabetic coma and even death. In December, the
agency announced
that the "Warnings and Precautions" section on all SGLT2 inhibitors labels would include new information regarding this potential complication. The labels were also modified with information about life-threatening blood infections (urosepsis) and kidney infections (pyelonephritis) that originate as urinary tract infections.
In September 2015, the
FDA required
the manufacturer of Invokana and Invokamet to add new information to the drugs' labels regarding a possible increased risk of bone fractures, after several clinical trials confirmed that fractures were more likely among patients exposed to canagliflozin. Findings indicated that fractures can occur as early as 12 weeks after treatment has begun, and may be associated with minor trauma, such as a fall from standing height.
Bernstein Liebhard LLP continues to investigate product liability claims on behalf of Type 2 diabetics who developed diabetic ketoacidosis or other complications allegedly related to the use of Invokana, Invokamet or another SGLT2 inhibitor.
To learn more
, please visit Bernstein Liebhard LLP's website, or call the Firm directly at 800-511-5092.
About Bernstein Liebhard LLP
Bernstein Liebhard LLP is a New York-based law firm exclusively representing injured persons in complex individual and class action lawsuits nationwide since 1993. As a national law firm, Bernstein Liebhard LLP possesses all of the legal and financial resources required to successfully challenge billion dollar pharmaceutical and medical device companies. As a result, our attorneys and legal staff have been able to recover more than $3.5 billion on behalf of our clients. Bernstein Liebhard LLP is honored to once again be named to The National Law Journal's "Plaintiffs' Hot List," recognizing the top plaintiffs firms in the country. This year's nomination marks the thirteenth year the firm has been named to this prestigious annual list.
Bernstein Liebhard LLP
10 East 40th Street
New York, New York 10016
800-511-5092
ATTORNEY ADVERTISING. © 2016 Bernstein Liebhard LLP. The law firm responsible for this advertisement is Bernstein Liebhard LLP, 10 East 40th Street, New York, New York 10016, 800-511-5092. Prior results do not guarantee or predict a similar outcome with respect to any future matter.
Contact Information:
Sandy A. Liebhard, Esq.
Bernstein Liebhard LLP
info (at)consumerinjurylawyers(dot)com
http://www.rxinjuryhelp.com/
https://plus.google.com/115936073311125306742?rel=author