Zofran Birth Defects Lawsuits Progress, as Federal Court Convenes May Status Conference, Bernstein Liebhard LLP Reports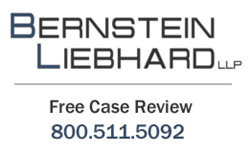 May 25, 2016 - The federal multidistrict litigation that currently houses hundreds of Zofran birth defects lawsuits (
http://www.rxinjuryhelp.com/zofran/birth-defects/
) convened its most recent Status Conference on May 17, 2016. Documents filed in the U.S. District Court, District of Massachusetts, indicate that two Pretrial Orders were issued by the Court following the conference, including a Protective Order that sets forth procedures for the handling of confidential materials produced in the course of discovery. (In Re Zofran Products Liability Litigation – MDL 2657)
The second Pretrial Order governs the sequence and effects of Master Pleadings, and stipulates that Plaintiffs file and serve Master Complaints on applicable Defendants by May 31, 2016. One Master Complaint will cover GlaxoSmithKline's branded Zofran products, while a second will cover cases involving generic versions of ondansetron. Plaintiffs are also to file, but not serve, Short Form Complaints for branded and generic cases by May 31st, after which the parties will have an opportunity to negotiate the contents of those documents. If they are unable to reach agreement by June 10, 2016, the parties are each to submit their own proposals to the Court for consideration.
"Our Firm has been retained by a number of families who believe Zofran caused their children's birth defects. We are pleased to see the litigation moving forward, especially as to the matter of Master Pleadings and Short Form Complaints, since these documents will allow the cases to mover forward more efficiently," says Sandy A. Liebhard, a partner at Bernstein Liebhard LLP, a nationwide law firm representing victims of defective drugs and medical devices. The Firm continues to evaluate Zofran lawsuits on behalf of families whose children were allegedly born with a serious birth defect due to pre-natal exposure to this medication.
Zofran Birth Defects Litigation
Court documents indicate that at least 260 Zofran lawsuits have been filed in the District of Massachusetts. The complaints accuse GlaxoSmithKline of concealing information tying Zofran to birth defects, and assert that since 1992, the company has received hundreds of reports of children who were born with serious abnormalities following pre-natal exposure to the drug. Plaintiffs also allege as early as 2006, studies have suggested that Zofran crosses the placental barrier in significant amounts when taken by pregnant women, which may potentially harm a developing fetus.
The lawsuits further point out that Zofran has never been approved to treat pregnancy-related nausea and vomiting, and accuse Glaxo of improperly marketing the medication for this purpose. The complaints also note that in 2012, the drug maker agreed to pay $3 billion to resolve illegal marketing charges with the U.S. Department of Justice that involved a number of its medications. Among other things, the company had been accused of illegally promoting Zofran as an off-label treatment for morning sickness.
Children born with birth defects that could be related to mother's use of Zofran during the first trimester of pregnancy may be entitled to compensation from GlaxoSmithKline.
To find out more about filing a Zofran lawsuit
, please visit Bernstein Liebhard LLP's website, or call the Firm directly at 800-511-5092.
About Bernstein Liebhard LLP
Bernstein Liebhard LLP is a New York-based law firm exclusively representing injured persons in complex individual and class action lawsuits nationwide since 1993. As a national law firm, Bernstein Liebhard LLP possesses all of the legal and financial resources required to successfully challenge billion dollar pharmaceutical and medical device companies. As a result, our attorneys and legal staff have been able to recover more than $3.5 billion on behalf of our clients. Bernstein Liebhard LLP is honored to once again be named to The National Law Journal's "Plaintiffs' Hot List," recognizing the top plaintiffs firms in the country. This year's nomination marks the thirteenth year the firm has been named to this prestigious annual list.
Bernstein Liebhard LLP
10 East 40th Street
New York, New York 10016
800-511-5092
ATTORNEY ADVERTISING. © 2016 Bernstein Liebhard LLP. The law firm responsible for this advertisement is Bernstein Liebhard LLP, 10 East 40th Street, New York, New York 10016, 800-511-5092. Prior results do not guarantee or predict a similar outcome with respect to any future matter.
Contact Information:
Sandy A. Liebhard, Esq.
Bernstein Liebhard LLP
info (at)consumerinjurylawyers(dot)com
http://www.rxinjuryhelp.com/
https://plus.google.com/115936073311125306742?rel=author