Bair Hugger Lawsuit News: New Pretrial Orders Issued in Federal Forced Air Warmer Blanket Litigation, Bernstein Liebhard LLP Reports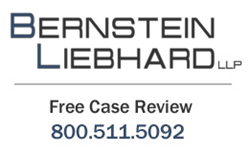 May 31, 2016 - Federal Bair Hugger lawsuits (
http://www.rxinjuryhelp.com/forced-air-warming/lawsuit/
) involving a forced air warming system marketed by the 3M Company and its Arizant Healthcare, Inc. subsidiary continue to move forward in a multidistrict litigation now underway in the U.S. District Court, District of Minnesota. According to a Pretrial Order issued on May 24th, the Court has approved Master Long and Short Form Complaints. Going forward, all plaintiffs filing these cases directly in the District of Minnesota are to utilize the Short Form Complaint. (In Re: Bair Hugger Forced Air Warming Products Liability Litigation – MDL No. 2666)
A second Pretrial Order issued the same day has established a Common Benefit Fee and Expense Fund. The Fund will ensure that the burden of services performed and expenses incurred by plaintiffs' attorneys acting for the common benefit of all are fairly and equitably shared among plaintiffs and their counsel.
"Our Firm has been retained by a number of plaintiffs who allegedly developed serious post-op infections following hip and knee implant surgery that involved use of the Bair Hugger forced air warmer blanket. We are pleased with these developments, as the orders issued by the Court will facilitate the efficient progress of these cases," says Sandy A. Liebhard, a partner at Bernstein Liebhard LLP, a nationwide law firm representing victims of defective drugs and medical devices. The Firm is offering free, no-obligation legal review to hip and knee replacement patients who allegedly developed post-operative deep joint infections due to the Bair Hugger forced air warmer system.
Bair Hugger Allegations
Court documents indicate that 269 Bair Hugger lawsuits had been filed in the District of Minnesota as of May 15th. The Bair Hugger is a forced air warming system that is used by thousands of hospitals across the country to prevent hypothermia in patients undergoing surgery. The apparatus consists of a portable heater that is connected to a disposable, single use blanket by a flexible plastic hose. During surgery, the blanket blows warmed air over the patient, helping to maintain an optimum body temperature.
Plaintiffs who have filed forced air warmer lawsuits against 3M and Arizant Healthcare claim that the Bair Hugger system suffers from a design defect which can cause contaminated air from the operating room floor to come into contact with the sterile surgical site. Should this occur, hip and knee replacement patients are far more likely to develop a serious deep joint infection following their procedure. Plaintiffs further claim that the companies have been aware of this issue for years, but have continued to aggressively and misleadingly market the Bair Hugger as safe for use in orthopedic surgery.
Individuals who were diagnosed with a post-operative deep joint infection following hip or knee replacement surgery with a Bair Hugger blanket may be entitled to compensation for their resulting medical treatments, lost wages, pain and suffering, and more.
To learn more
about filing a Bair Hugger lawsuit, please visit the Firm's website, or contact Bernstein Liebhard LLP directly by calling 800-511-5092.
About Bernstein Liebhard LLP
Bernstein Liebhard LLP is a New York-based law firm exclusively representing injured persons in complex individual and class action lawsuits nationwide since 1993. As a national law firm, Bernstein Liebhard LLP possesses all of the legal and financial resources required to successfully challenge billion dollar pharmaceutical and medical device companies. As a result, our attorneys and legal staff have been able to recover more than $3.5 billion on behalf of our clients. Bernstein Liebhard LLP is honored to once again be named to The National Law Journal's "Plaintiffs' Hot List," recognizing the top plaintiffs firms in the country. This year's nomination marks the thirteenth year the firm has been named to this prestigious annual list.
Bernstein Liebhard LLP
10 East 40th Street
New York, New York 10016
800-511-5092
ATTORNEY ADVERTISING. © 2016 Bernstein Liebhard LLP. The law firm responsible for this advertisement is Bernstein Liebhard LLP, 10 East 40th Street, New York, New York 10016, 800-511-5092. Prior results do not guarantee or predict a similar outcome with respect to any future matter.
Contact Information:
Sandy A. Liebhard, Esq.
Bernstein Liebhard LLP
info (at)consumerinjurylawyers(dot)com
http://www.rxinjuryhelp.com/
https://plus.google.com/115936073311125306742?rel=author