Home Insurance Premiums to Rise in Wake of Fort McMurray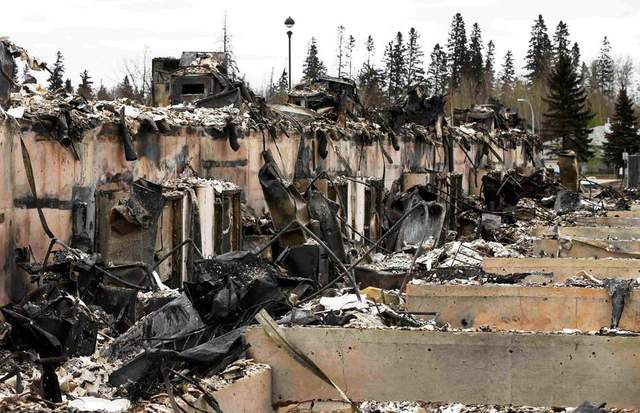 June 1, 2016 - The Fort McMurray wildfire has been devastating for many property owners, but the effects could be more long lasting and could impact homeowners long after the flames have been doused. Jason Thistlethwaite, director of the
Climate Change Adaptation Project at the University of Waterloo
, suggests that home insurance premiums will increase as a result.
Albertans and other people living in areas prone to wildfires could see increases in the home insurance as providers become worried about incurring major losses.
However, Shop Insurance Canada, a leading online industry expert, argues that there is certainly precedent for premiums to rise on the back of the disaster, but it is not a forgone conclusion. The authority says that it expects
long term consequences
in terms of premiums, but the cost for customers may not be as bad as feared.
The Fort McMurray event is the costliest event in Canadian insurance history, even surpassing the 2011 fire in Slave Lake, Alberta. That event took 374 properties and damaged 32 more according to data from the Insurance Bureau of Canada (IBC). The $700 million losses from Slave Lake will be dwarfed by the Fort McMurray wildfire where 2,400 homes have already been confirmed lost.
Insurance companies are starting to estimate their losses and in total the bill is expected to total billions of dollars, potentially as much as $9 billion. Shop Insurance Canada says that while a rise in premiums is not definite, insurance companies will know the potential risks of keeping rates flat.
"Alberta has witnessed the two largest fire events in Canadian history in the last five years and insurance companies will be aware of the risks. Home insurance covers fire damage, so homeowners will win their claims and insurance companies will take the hit. However, in the longer term companies are likely to respond with higher premiums to offset the risk and potential damage."
About Shop Insurance Canada
Shop Insurance Canada is a Toronto based company that specializes in delivering the best auto insurance products to customers around Ontario and Canada. The
online insurance quoting tool
uses an engine that is easy to use and accurate enough to deliver the best auto insurance quotes from over 25 of Canada's leading providers. Shop Insurance Canada also offers expert advice on the auto insurance industry, as well as guides and news to help customers find the best deal possible.
Shop Insurance Canada
1003-60 Bathrust St.
Toronto, Ontario
M5V 2P4
Canada
416-913-0151
Email Shop Insurance Canada