Returning to Fort McMurray: Shop Insurance Canada Tells You All You Need to Know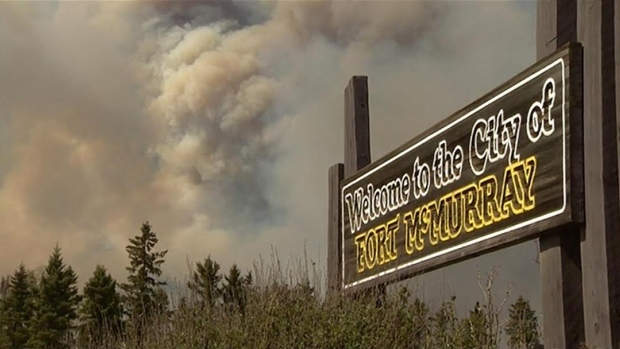 June 2, 2016 - The devastating Fort McMurray wildfire tore through the northern Alberta community and displaced 85,000 people from their homes. Over 3000 properties were lost and the flames resulted in the largest insurance loss in Canadian history.
While the entire area is not safe, many
homeowners are able to return their property
between June 1 and June 15, depending on weather conditions and air quality. The first of those residents have been given an all-clear and will be the first wave to re-enter the town to discover the total damage to their homes.
To return to Fort McMurray the Air Quality Health Index needs to be at six or less, while weather conditions need to be favorable. However, people with special circumstance (pregnant women, children under seven, seniors above 65, and people with heart or respiratory problems) will have to wait until the index reads 3 or less.
In other instances, the local government requests the people with the following problems wait until the regions Northern Lights Regional Health Centre is back to operating at its full capacity:
A chronic or acute medical condition, such as asthma.
Anyone requiring regular primary care, specialist care, laboratory or diagnostic services.
Anyone requiring counselling or mental health services.
Anyone more than 36 weeks pregnant or having a high-risk pregnancy.
Anyone receiving cancer treatment, dialysis or other specialized medical services.
Anyone requiring home care, home oxygen or home health supports.
Anyone recently discharged from hospital or who has had a transplant.
Many of the displaced residents may have numerous pieces of personal possessions with them, but when returning to the area it is important to bring some key item. Many of these will be supply items to support individuals and families as the town gets back on its feet.
At least 14 days water supply. Stores are likely to be open where possible, but demand for basic goods will be high and stocks may be limited. Authorities are telling residents to bring their own water to maintain them through at least two weeks.
Any necessary medicines and prescriptions.
A new filter for home furnace
A small fridge and/or freezer. While not possible for many, a small replacement cold storage solution could be needed to replace damaged fridges/freezers.
An N-95 or comparable dust mask: The mask should be worn to reduce potential smoke exposure. These can be purchased at hardware stores, and one per household will be provided in the Canadian Red Cross cleaning kit.
Rubber boots and long cloths (legs and arms) to minimalize contact risks when entering the home for the first time.
It is worth remembering that homes that have been left intact may still have structural problems or hazards that will remain hidden until entry. It is important to be properly equipped when entering a property for the first time by following these guidelines:
The province of Alberta (Alberta Health Services) supplies a "Returning to your Home" leaflet that should be read by all residents before entering their property.
Check for any visible dangers or hazards before entering the home.
Fire and smoke risks may still be possible. Residents should wear long sleeve pants, long sleeve tops, rubber boots, and an N-95 mask.
The Canadian Red Cross is handing out cleanup kits at all information centers, residents should make sure they receive one.
Leave the home/area immediately if you can smell natural gas
Dispose of any jarred or perishable food. The government says if in doubt, throw it out.
The province will supply special landfill pickups for broken fridges/freezers.
Normal garbage collection will resume June 16.
Call 780-310-4455 to determine if your vehicle is being stored and how to get it back.
What you do not do:
Do not allow children or pets to play in fire-damaged areas.
Do not try to use electrical appliances or power in your home that may have come in contact with fire, water or fire retardant.
Do not start cleaning or throwing things away until you call your insurance company.
The government has placed a boil advisory for water consumption. Water management is the responsibility of individuals, who should bring at least a 14 day supply when they return to their properties. If bottled water is unavailable, it is possible to use mains water if possible, but it must be boiled for a full minute for drinking, brushing teeth, cleaning raw food, preparing infant formula.
About Shop Insurance Canada
Shop Insurance Canada is a Toronto based company that specializes in delivering the best auto insurance products to customers around Ontario and Canada. The insurance quoting tool uses an engine that is easy to use and accurate enough to deliver the best auto insurance quotes from over 25 of Canada's leading providers. Shop Insurance Canada also offers expert advice on the auto insurance industry, as well as guides and news to help customers find the best deal possible.
Shop Insurance Canada
1003-60 Bathrust St.
Toronto, Ontario
M5V 2P4
Canada
416-913-0151
Email Shop Insurance Canada