Donny Shimamoto Slated as Technology Expert for Two Courses at AICPA Practitioners TECH+ Symposium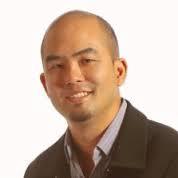 June 6, 2016 - Donny Shimamoto will be a featured presenter at the
AICPA Practitioners Tech+ Symposium
in Las Vegas, Nevada June 5th through the 8th. Mr. Shimamoto will be teaching two courses at the premier conference for CPAs including
How to Measure Technology ROI
and
Visualizing Your v2.0 Accounting Firm
.
The AICPA Practitioners Symposium and TECH+ conference (#PSTECH) generates excitement for CPA firms by offering new content each year that is designed to propel professional accounting practices into the future. Donny's courses will teach attendees about technology trends, including the latest updates on cloud migration. Management techniques to help Partners grow the firm business while enhancing profitability, and how IT expenditures can be tracked to show the true return on investment for years to come.
Both of Donny's courses are in the Tech track, focusing on the most important technology-related issues of today and considerations for how technology will change in the future. The program shares new insights into revitalizing core services within a firm and gaining new strategies to ignite long term goals.
Donny
is the immediate past chairman of the AICPA's Information Management & Technology Assurance Executive Committee, and former member of its Governing Council and Assurance Services Executive Committee. He has worked on several international collaborations between the AICPA and CIMA related to business intelligence and is also a frequent speaker on how management accountants can help
add-value to their organizations
. He was recognized as one of the Top 100 Most Influential People by Accounting Today in 2013, a Top Thought Leader in Public Accounting by CPA Practice Advisor from 2012-2016, received the 2009-2010 President's Award from the Hawaii Society of CPAs, was named to CPA Technology Advisor's 40 Under 40 list in 2007 & 2009, and was also a Hawaii Top High Tech Leader in 2004.
About Donny Shimamoto
Donny C. Shimamoto, CPA.CITP, CGMA, is the founder and managing director of IntrapriseTechKnowlogies LLC, a specialized CPA firm dedicated to helping small businesses and middle market organizations leverage strategic technologies, proactively manage their business and technical risks, and enable balanced organizational growth and development. Donny (@DonnyITK) is a recognized thought leader in the Accounting Technology performance management fields. He is dedicated to helping accountants and small businesses become more efficient using the most innovative tools and systems available to generate higher profits. For more information, visit
http://www.donnyitk.com/
where you can find Donny inspiring the next generation of business professionals in his personal blog on leadership, business, IT and his life as a technical CPA.
About IntrapriseTechKnowlogies
IntrapriseTechKnowlogies LLC (ITK) is an advisory-focused CPA firm specializing in organizational development and business process outsourcing for small businesses, middle market organizations, and nonprofits. With expertise in right-sizing enterprise processes and leveraging cost-effective enterprise technologies that enables small and mid-sized organizations to gain a competitive advantage. ITK is focused on providing executive-level technology management, enterprise architecture, business performance management, information architecture and management, technology risk management, and knowledge management consulting services. Visit
http://www.intraprisetechknowlogies.com/
for more information.
Email IntrapriseTechKnowlogies