Lindsay Petitte Appointed to Thomas Jefferson School of Law Board of Trustees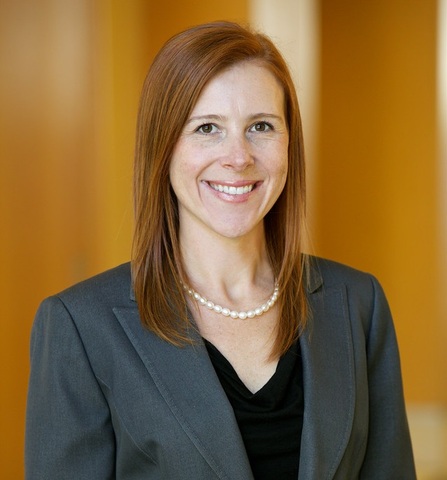 SAN DIEGO, CA, 6/6/16 - The Thomas Jefferson School of Law Board of Trustees today announced the appointment of Lindsay Petitte, senior managing consultant with Torrey Partners, to the Thomas Jefferson School of Law Board of Trustees.
"The Thomas Jefferson School of Law community welcomes Lindsay Petitte to our board," said President and Dean Thomas Guernsey. "She brings with her a record of outstanding service in the business and financial sector. We look forward to her involvement at Thomas Jefferson School of Law."
Petitte's experience includes providing critical analysis and support in the areas of forensic accounting, economic loss analysis, business consulting and other financial advisory services to clients in complex litigation and business disputes, including breach of contract, lost profits, unjust enrichment, business interruptions, securities and financial services disputes, and malpractice. Her scope of involvement in these matters ranges from discovery analysis, lost profits modeling and damage quantification, to drafting of declarations and Federal Rule 26 reports and assisting with the deposition and trial testimony process. Petitte has evaluated claims in many industries including agriculture, banking and financial services, insurance, construction, manufacturing, retail, and technology, among others.
She attended the University of California, Santa Barbara (UC Santa Barbara), where she graduated Magna Cum Laude with a degree in Business Economics. Petitte also received her Master of Business Administration degree from San Diego State University (SDSU) with an emphasis in accounting and management. Prior to joining Torrey Partners, she worked as an analyst with CTAS, LLC, a subsidiary of Mack|Barclay; a senior analyst with Mack|Barclay; and a managing consultant with LECG.
"I am grateful for this opportunity and I am looking forward to working with the board, faculty and staff members in continuing to develop the growth and positive direction of the school," said Lindsay Petitte.
Thomas Jefferson School of Law offers a comprehensive legal education to a nationally-based, diverse student body. The non-profit law school is consistently ranked as one of the most diverse law schools in the nation, with 52 percent of its most recent class being students of color. Located in Downtown San Diego, Thomas Jefferson Law has evolved into an innovative, cutting-edge law school, devoted to the individual needs and success of its students. More information is available at
www.tjsl.edu
.
CONTACT: Thomas Jefferson School of Law Director of Marketing and Communications Edgar Hopida, 619-961-4314 or 619-913-0719,
ehopida@tjsl.edu
Email Thomas Jefferson School of Law