Nexium Lawsuit Attorneys at Bernstein Liebhard LLP Note Study Linking Proton Pump Inhibitors to Blood Vessel Damage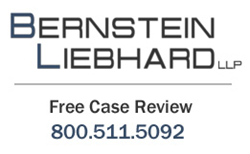 June 6, 2016 - A new study suggests that proton pump inhibitors may accelerate aging of the cells that line the blood vessels, an occurrence which could explain findings
linking drugs like Nexium to kidney failure
, heart attack, and other dangerous complications. According to a
report published last month in Circulation Research
, the authors of the study cultured endothelial cells, which line the walls of the blood vessels and produce a substance that prevents plaques or blood clots from adhering. The cultured cells were then exposed to typical doses of Nexium for an extended period of time.
The experiment indicated that long-term exposure to proton pump inhibitors impaired the ability of lysosomes to produce the acid which would normally clear waste products from the cells. The resulting build-up of waste caused the endothelial cells to age rapidly, which could interfere with their ability to protect blood vessels. The study authors did not observe a similar phenomenon in cultured cells that were exposed to another class of heart burn drugs called H2 blockers, which includes medications like Zantac and Pepcid.
"This study is just the most recent to suggest that long-term use of Nexium and other proton pump inhibitors could be associated with serious health consequences. It is clear that more research is needed in this area," says Sandy A. Liebhard, a partner at Bernstein Liebhard LLP, a nationwide law firm representing victims of defective drugs and medical devices. The Firm is currently investigating potential legal claims on behalf of individuals who may have suffered serious kidney failure or other renal complications due to their use of Nexium or another proton pump inhibitor.
Proton Pump Inhibitors and Kidney Complications
Proton pump inhibitors are intended for the short-term treatment of GERD and other disorders related to the over-production of stomach acid. In addition to Nexium, drugs in this class include:
Prilosec (omeprazole)
Prevacid (lansoprazole)
Dexilent, Kapidex (dexlansoprazole)
Aciphex (rabeprazole)
Protonix (pantoprazole)
Over-the-counter formulations, including Nexium 24HR, Prilosec OTC, and Prevacid 24HR, are also available.
According to the U.S. Food & Drug Administration (FDA), 1 in 14 Americans have used a proton pump inhibitor. However, evidence suggests that as much as 70% of this use may be inappropriate, with many patients taking the drugs for long periods of time. A growing body of research has raised concerns that the inappropriate use of Nexium and similar medications could pose serious health consequences. In April, for example, a study published in the Journal of the American Society of Nephrology linked extended use of proton pump inhibitors with a 96% increased risk of renal failure and a 28% increase in the risk for chronic kidney disease when compared to H2-blockers. In January, research that appeared in JAMA Internal Medicine also found that the medications might increase the risk of chronic kidney disease by as much as 50%.
Bernstein Liebhard LLP is now offering free legal reviews to individuals who developed renal failure or other kidney complications that may be related to their use of Nexium or another proton pump inhibitor.
To learn more
about filing a Nexium lawsuit, please visit Bernstein Liebhard LLP's website, or call 800-511-5092 to arrange for a free, no obligation case review.
About Bernstein Liebhard LLP
Bernstein Liebhard LLP is a New York-based law firm exclusively representing injured persons in complex individual and class action lawsuits nationwide since 1993. As a national law firm, Bernstein Liebhard LLP possesses all of the legal and financial resources required to successfully challenge billion dollar pharmaceutical and medical device companies. As a result, our attorneys and legal staff have been able to recover more than $3.5 billion on behalf of our clients. Bernstein Liebhard LLP is honored to once again be named to The National Law Journal's "Plaintiffs' Hot List," recognizing the top plaintiffs firms in the country. This year's nomination marks the thirteenth year the firm has been named to this prestigious annual list.
Bernstein Liebhard LLP
10 East 40th Street
New York, New York 10016
800-511-5092
ATTORNEY ADVERTISING. © 2016 Bernstein Liebhard LLP. The law firm responsible for this advertisement is Bernstein Liebhard LLP, 10 East 40th Street, New York, New York 10016, 800-511-5092. Prior results do not guarantee or predict a similar outcome with respect to any future matter.
Contact Information:
Sandy A. Liebhard, Esq.
Bernstein Liebhard LLP
info (at)consumerinjurylawyers(dot)com
www.rxinjuryhelp.com
https://plus.google.com/115936073311125306742?rel=author