Taxotere Hair Loss Litigation Grows, With New Lawsuit Filing In Mississippi Federal Court, Bernstein Liebhard LLP Reports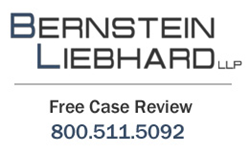 June 13, 2016 - A new Taxotere lawsuit (
http://www.rxinjuryhelp.com/taxotere/lawsuit/
) has been filed in the U.S. District Court, Southern District of Mississippi, by a woman who developed permanent alopecia, allegedly due to side effects associated with the chemotherapy agent. The Plaintiff claims that Sanofi-Aventis failed to adequately warn doctors and patients that Taxotere caused permanent hair loss at a far greater rate than other, equally effective chemotherapy drugs. (Case No. No. 3:16-404)
According to the May 31st complaint, the Plaintiff was diagnosed with left breast cancer with lymph node involvement in 2013, and underwent chemotherapy that included Taxotere. She claims that Sanofi's failure to warn patients about the risk of disfiguring, permanent hair loss deprived thousands of women of the opportunity to make an informed decision about their cancer treatment. Among other things, the lawsuit notes that the words permanent alopecia or permanent hair loss did not appear in any Taxotere information available in the U.S., even though Sanofi had provided such information to doctors and patients in other countries.
"Our Firm has heard from a number of women who allegedly experienced similar disfiguring side effects while using Taxotere. While they were aware that their cancer treatment could result in temporary hair loss, plaintiffs who have filed Taxotere lawsuits maintain that they were not at all prepared for the possibility of permanent alopecia," says Sandy A. Liebhard, a partner at Bernstein Liebhard LLP, a nationwide law firm representing victims of defective medical devices and drugs. The Firm is now offering free Taxotere lawsuit evaluations to breast cancer patients and others whose hair failed to grow back following chemotherapy with this chemotherapy medication
Taxotere and Hair Loss
Taxotere (docetaxel) was granted U.S. regulatory approval in 1996 to treat breast cancer, and is now indicated to treat a number of cancers, including head and neck cancer, gastric cancer, prostate cancer and non-small cell lung cancer. However, it wasn't until
December 2015
that any information regarding permanent hair loss was included on the U.S. label.
Taxotere lawsuit plaintiffs claim that in the late 1990s, Sanofi and other defendants were aware of a study indicating that 9.2 percent of patients who were treated with the medication had persistent alopecia for up to 10 years or longer. Yet, in the U.S., patients and doctors were only provided with a "generic, vague and insufficient" warning that "hair generally grows back." Plaintiffs also point out that in 2006, a Denver-based oncologist had observed that an increased percentage of his patients who had been treated withTaxotere suffered from permanent hair loss for years after discontinuing the drug,
Taxotere cancer patients who allegedly experienced permanent baldness following chemotherapy with this medication may be entitled to compensation for their emotional distress and other damages.
To learn more
about filing a Taxotere lawsuit, please visit Bernstein Liebhard LLP's website, or call 800-511-5092 to arrange for a free, no obligation case review.
About Bernstein Liebhard LLP
Bernstein Liebhard LLP is a New York-based law firm exclusively representing injured persons in complex individual and class action lawsuits nationwide since 1993. As a national law firm, Bernstein Liebhard LLP possesses all of the legal and financial resources required to successfully challenge billion dollar pharmaceutical and medical device companies. As a result, our attorneys and legal staff have been able to recover more than $3.5 billion on behalf of our clients. Bernstein Liebhard LLP is honored to once again be named to The National Law Journal's "Plaintiffs' Hot List," recognizing the top plaintiffs firms in the country. This year's nomination marks the thirteenth year the firm has been named to this prestigious annual list.
Bernstein Liebhard LLP
10 East 40th Street
New York, New York 10016
800-511-5092
ATTORNEY ADVERTISING. © 2016 Bernstein Liebhard LLP. The law firm responsible for this advertisement is Bernstein Liebhard LLP, 10 East 40th Street, New York, New York 10016, 800-511-5092. Prior results do not guarantee or predict a similar outcome with respect to any future matter.
Contact Information:
Sandy A. Liebhard, Esq.
Bernstein Liebhard LLP
info (at)consumerinjurylawyers(dot)com
http://www.rxinjuryhelp.com/
https://plus.google.com/115936073311125306742?rel=author