Dallas-area home prices near the top of nationwide ranking, will continue to rise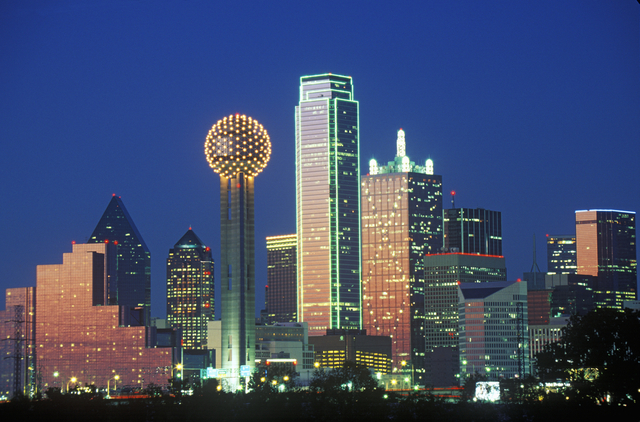 June 14, 2016 - Dallas, Texas: Following a report issued by CareLogic this week, the
Dallas Morning News
announced that Dallas-area home prices have risen nearly 10 percent over the last 12-months. This appreciation in home prices reflects a full recovery and a quickening pace for the housing industry that trumps most metro areas nationwide. This appreciation now places home prices at pre-recession numbers that have not been seen since 2007, and they will continue to rise.
Dallas-area home prices increased 9.3 percent in April compared to levels one year ago. This increase places Dallas well ahead of the nationwide gain of 6.2 percent from April 2015, and predictions state that national home prices will continue to grow by an estimated 5.3 percent over the next year. This substantial home-price growth is likely due to the low mortgage rates and a shortage of properties on the market.
To add to the population and development increase in 2016, downtown Dallas is busy with plans to construct
three high-rise towers
. Additional firms and businesses downtown will naturally increase the number of commuters who travel from the suburbs to Dallas for work, and many will likely make plans to move within city limits. However, the demand for available housing in Dallas has left residents with little options in such a tight market.
With such high prices and a very hot housing market, investors who buy damaged or foreclosed homes to flip them for profit are encouraged to invest in the Dallas area. To make the most of the situation, and keep up with demand at the same time, real estate brokerage firm New Western Acquisitions is providing real estate investors with discounted, off-market
properties in Dallas
that can earn a wide profit margin. New Western's low property prices and exclusive discounts on off-market listings are meant to provide investors with significant profit when they fix and flip, or fix and rent, their property investment.
Among the main cities in CoreLogic's comparison, Dallas was second in home appreciation only to Denver, which had a 10.6 percent annual gain. In third place comes Boston's home prices, which were up 8.2 percent. Prices in North Texas have risen almost 40 percent since the recession and are still increasing at more than twice the traditional annual appreciation rates.
Email New Western Acquisitions