New Western Acquisitions growing at tremendous rate, steps up pace for 2016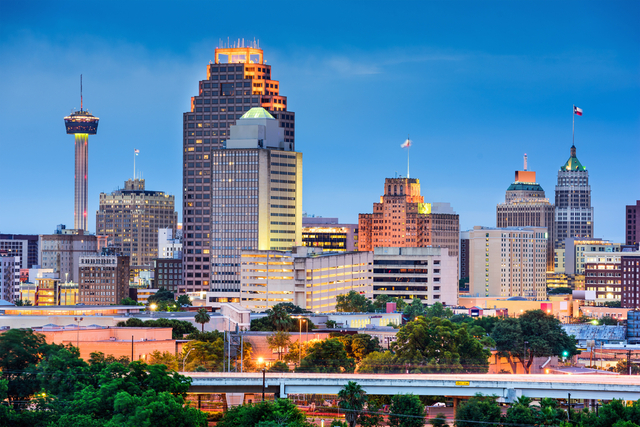 June 15, 2016 - San Antonio, Texas:
New Western Acquisitions
has been buying and selling investment properties for its affiliated holding companies since 2008. Just a few years after it started, New Western saw rapid growth, and this success has prompted an impressive expansion for the company. New Western has been busy establishing themselves coast-to-coast in markets across the country, and this month marks another milestone. New Western is proud to announce the debut of their newest branch in Northwest San Antonio, Texas, which is the second office in the San Antonio market.
San Antonio has long since been a gem of the Lone Star State. Its strong economy has drawn a steady stream of new residents in the past few years, and this has resulted in demand for residential housing. New Western can answer this need, and has been providing area's investors with premium, off-market properties since 2010.
Carlos Garcia, General Manager of the newest San Antonio Northwest office, is proud to be part of New Western's historical expansion, and stated New Western's growth will continue to help the San Antonio market. "Now is an exciting time for New Western San Antonio," Garcia said. "We are confident that the addition of our Northwest location will provide a greater pool of investment properties to the local community. We are capturing opportunities through savvy techniques while utilizing an experienced staff to rehab one house at a time."
"We're really starting to establish a name for ourselves and draw a lot of attention to the investment industry," Garcia continued. "I take pride in San Antonio being my hometown and love seeing the neighborhoods revitalized."
New Western San Antonio has been experiencing a five-year increase year after year and has supplied investors with over one-thousand properties since 2010. It is this same momentum that worked to provide 296 investment opportunities to San Antonio investors in 2015, and encouraged New Western's San Antonio expansion. The Northwest office is New Western's
second location
in the San Antonio market, and is the third office to open its doors since the start of 2016. Numerous metro areas across the country are also scheduled to host this growth, and soon. New Western presently has seven new locations scheduled to premiere, which equals a business increase that has far surpassed 50 percent this year alone.
New Western Acquisitions
, a Dallas-based company, got its start in the midst of the 2008 housing crisis. In two short years, the company was using its ground-breaking technology, unique brokerage style, and highly motivated team as the business model that would lead them to exponential growth. New Western's affiliated holding companies have acquired and taken title to enough single-family homes to be named one of the largest brokers of distressed investment properties in the nation.
Email New Western Acquisitions