New Western Acquisitions debuts third office within Los Angeles, CA market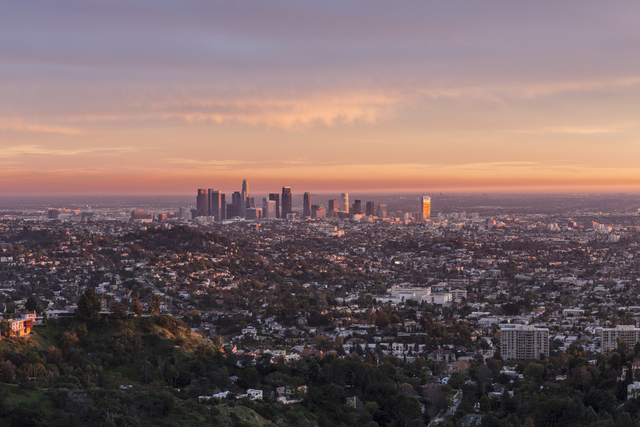 Eagle Rock, California: Real estate brokerage firm
New Western Acquisitions
was founded with a mission to acquire and resell distressed residential property for its affiliated holding companies. Since its beginning in 2008, New Western has experienced massive success and is busy expanding its nationwide reach. Now, New Western is proud to announce the opening of their newest office in Eagle Rock, Los Angeles County, California.
Eagle Rock is a neighborhood of Northeast Los Angeles in the San Rafael Hills, Los Angeles County, California. Recently named by LA Weekly as one of America's "Hottest Neighborhoods," the area has seen population growth influence the region's housing market. The demand for residential real estate has felt pressure in recent years, and New Western is looking to provide area real estate investors with premium, off-market properties at exclusive prices.
Matt Miller is General Manager of this newest office and is excited to bring New Western's reach to yet another corner of the rapidly growing California market. "We're excited to open a new office in Northeast LA because it allows us to better serve our Los Angeles County investors," Miller said. "We already have an active presence in the Harbor,
Inland Empire
, South Bay, South LA, Central LA, and the Verdugos. Our new location in Eagle Rock will allow us to expand our business into the San Fernando Valley, San Gabriel Valley, and the West Side."
The Los Angeles branch in Eagle Rock is New Western's third location in Southern California, and is the fourth office to open since the start of 2016. Also in California, New Western has offices in Orange County as well as in the metropolitan area of Inland Empire. Metro areas across the country are part of New Western's plans for expansion, with a total of seven new locations will have premiered in 2016 alone. This growth equals a business increase for New Western that has reached far over 50 percent this year.
"New Western Los Angeles is the best resource for distressed single-family investment property in Southern California," Miller said. "Our team members at New Western Los Angeles are the most professional, knowledgeable, and skilled agents in Los Angeles County. All of our New Western agents are active investors, and they understand the challenges faced by real estate investors in our dynamic Los Angeles market."
New Western Acquisitions
was founded in Dallas, TX, in the year 2008. By 2010, the company had already experienced exponential growth thanks to its unique brokerage style, state-of-the-art technology, and highly motivated team at the heart of their successful business model. With such nationwide reach, New Western's affiliated holding companies have acquired and taken title to enough single-family homes to be considered one of the largest brokers of distressed investment properties nationwide.
Email New Western Acquisitions