Dallas-area Home Prices Near the Top of Nationwide Ranking, Will Continue to Rise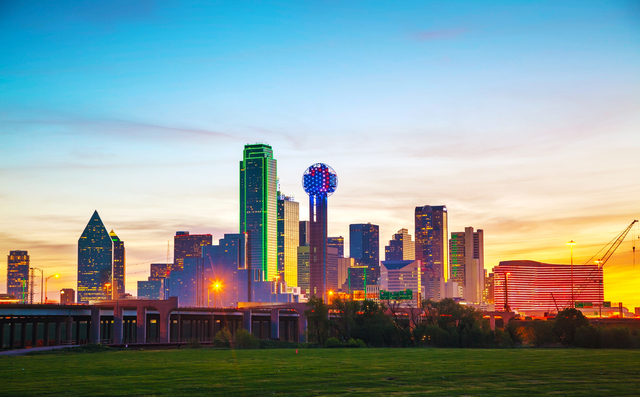 June 17, 2016 - Dallas, Texas: According to the
Dallas Morning News
this week, CareLogic issued a report that shows Dallas-area home prices have risen almost 10 percent over the last 12 months. Indicating a full recovery of the market, such appreciation of home values is attributed to the quickening pace of the housing industry. Such an increase is ahead of most metro areas across the country and has placed home prices at numbers not seen since pre-recession 2007. These figures are expected to continue to rise in the coming months, and the housing market will benefit those who invest in Dallas real estate.
Compared to levels one year ago, Dallas-area home prices increased 9.3 percent in April, which is well ahead of the national gain of 6.2 percent. This increase is predicted to continue to an estimated 5.3 percent in the coming year. Such appreciation is thought to be due to low mortgage rates and a property shortage in the current market.
Recently, Dallas has experienced a development and population increase that will likely continue with the addition of three more
high-rise towers downtown
. Additional firms and businesses downtown will likely raise the number of commuters who travel from the suburbs to Dallas, while many are predicted to settle within city limits. However, such a tight market and current demand for available housing in Dallas could result with little options for such residents. It is this setup that encourages investors to buy damaged or foreclosed homes to flip for a profit in Dallas.
To keep up with demand and assist investors with their real estate goals in Dallas,
Sherman Bridge Lending
is offering financing options for property investments. Investors can use Sherman Bridge's comprehensive resources to compare hard money loans to find the best deal, then see their loan's term, point structure, and their personal rate in just a few clicks.
Sherman Bridge brings state-of-the-art tools to investors, and they can receive the funds they need for their investment in just seven days. Most banks will not finance repairs for an investment property, but Sherman Bridge provides funding for any level of distress. Investors are given the opportunity to rent out their property with the option of 30 years to repay their loan. Such resources, combined with the current state of the housing market in Dallas, can provide investors with significant profit when they fix and flip, or fix and rent, their property investment.
Prices in North Texas have risen almost 40 percent since the recession and are still increasing at more than twice the traditional annual appreciation rates. CoreLogic also reported that Dallas was second in home appreciation only to Denver, whose annual gain was reported at 10.6. Boston's home prices were in third place with 8.2 percent.
Email Sherman Bridge Lending