Proton Pump Inhibitor Lawsuit Alleges PrevAcid, Nexium Led to Acute Kidney Injury, Bernstein Liebhard LLP Reports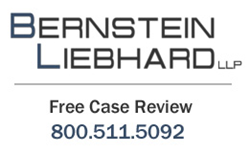 June 20, 2016 - A proton pump inhibitor lawsuit (
http://www.rxinjuryhelp.com/proton-pump-inhibitors/lawsuit/
) has been filed in the U.S. District Court, Eastern District of New York, on behalf of a Plaintiff who suffered acute kidney injury allegedly related to his long-term use of Nexium and PrevAcid. According to the June 13th filing, the Plaintiff began taking the medications in October 2006, and continued to do so until April 2016 in order to treat gastroesophageal reflux disease (GERD), peptic ulcer disease, and nonsteroidal anti-inflammatory drug induced gastropathy. He claims to have suffered acute kidney injury as a result of the drugs, which required hospitalization and left him with severe and permanent injuries that will require life-long medical care and monitoring. (Case No. 1:16-cv-02934-ARR-CLP)
Among other things, the lawsuit claims that the manufacturer of Nexium received numerous case reports of kidney injuries in patients that had ingested the drug as early as 2004. Yet no action was taken to inform doctors or patients of these risks, as Defendants continued to represent that Nexium did not pose any danger to the kidneys.
"This is just one of several claims now pending in U.S. courts that involve proton pump inhibitors and kidney complications. Considering the popularity of drugs like Nexium and PrevAcid, we expect that filings of this nature will continue to mount," says Sandy A. Liebhard, a partner at Bernstein Liebhard LLP, a nationwide law firm representing victims of defective drugs and medical devices. The Firm is currently investigating potential legal claims on behalf individuals who may have suffered serious kidney complications due to their use of Nexium, PrevAcid or another proton pump inhibitor.
Proton Pump Inhibitor and the Kidneys
Nexium, PrevAcid and other proton pump inhibitors rank among the most popular medications on the market. Other drugs in this class include:
Prilosec
Dexilent, Kapidex
Aciphex
Protonix
Nexium 24HR, Prilosec OTC, and PrevAcid 24HR, are also available over-the-counter.
In recent years, a number of studies and reports have raised concerns about the kidney side effects potentially associated with the use of proton pump inhibitors, especially when they are taken for extended periods of time. Since 2014, the labels for prescription proton pump inhibitors have included information about acute interstitial nephritis, a sudden and serious kidney inflammation that can progress to chronic kidney disease and renal failure.
In April, research published in the
Journal of the American Society of Nephrology
suggested that long-term use of proton pump inhibitors could be associated with a 96% increased risk of renal failure and a 28% increase in the risk for chronic kidney disease when compared to a class of heartburn drugs called H2-blockers. Kidney risks appeared to increase the longer a patient had used proton pump inhibitors.
And in January, a study published in
JAMA Internal Medicine
reported that proton pump inhibitors might increase the risk of chronic kidney disease by as much as 50%.
Bernstein Liebhard LLP is now offering free legal reviews to individuals who were diagnosed with acute kidney injury, renal failure, chronic kidney disease, or acute interstitial nephritis that may be related to their use of Nexium, PrevAcid or another proton pump inhibitor.
To learn more
about filing a proton pump inhibitor lawsuit, please visit Bernstein Liebhard LLP's website, or call 800-511-5092 to arrange for a free, no obligation case review.
About Bernstein Liebhard LLP
Bernstein Liebhard LLP is a New York-based law firm exclusively representing injured persons in complex individual and class action lawsuits nationwide since 1993. As a national law firm, Bernstein Liebhard LLP possesses all of the legal and financial resources required to successfully challenge billion dollar pharmaceutical and medical device companies. As a result, our attorneys and legal staff have been able to recover more than $3.5 billion on behalf of our clients. Bernstein Liebhard LLP is honored to once again be named to The National Law Journal's "Plaintiffs' Hot List," recognizing the top plaintiffs firms in the country. This year's nomination marks the thirteenth year the firm has been named to this prestigious annual list.
Bernstein Liebhard LLP
10 East 40th Street
New York, New York 10016
800-511-5092
ATTORNEY ADVERTISING. © 2016 Bernstein Liebhard LLP. The law firm responsible for this advertisement is Bernstein Liebhard LLP, 10 East 40th Street, New York, New York 10016, 800-511-5092. Prior results do not guarantee or predict a similar outcome with respect to any future matter.
Contact Information:
Sandy A. Liebhard, Esq.
Bernstein Liebhard LLP
info (at)consumerinjurylawyers(dot)com
http://www.rxinjuryhelp.com
https://plus.google.com/115936073311125306742?rel=author