Autonomous Vehicles Still Have Much to Prove, Argues Shop Insurance Canada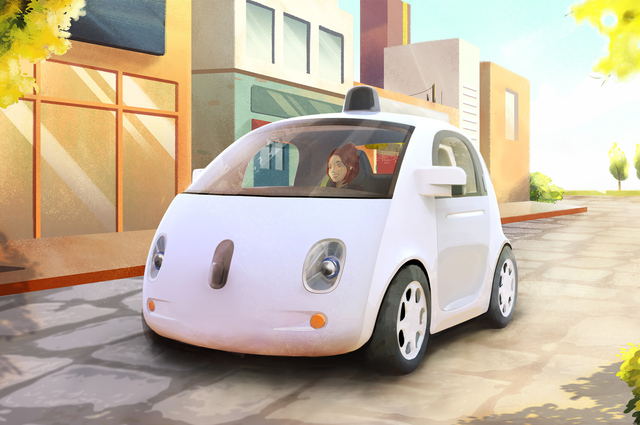 June 24, 2016 - Autonomous vehicles are now an accepted technological advancement that the auto insurance industry must prepare for, something Shop Insurance Canada (ShopInsuranceCanada.ca). However the online experts points to the assessment of insurance industry authorities who believe that the technology still has much to prove and a long way to go before reaching the roads of Canada.
The
CIP Society Automated Vehicles Research Forum
, hosted by the Insurance Institute of Canada at the National Club in downtown Toronto, was focused on the rise of autonomous vehicles and how insurance companies can prepare for the shift in the industry.
There is a debate about whether driverless vehicles will be available with full autonomy within five or 10 years, but it is clear that cars with some level of autonomous control will be available in showrooms soon. It is expected the first wave of driverless vehicles will allow drivers to select when the vehicle takes over, but in the future the driver could be removed entirely from the operational equation as full autonomy takes hold.
While it is a nice notion to think a vehicle can take you on your daily commute, the technology is still
largely untested
in extreme conditions. Robyn Robertson, president and chief executive of the Traffic Injury Research Foundation told the attendees that drivers may be unclear on the risks.
"One of the things we have seen in a study that we are currently doing is drivers will want to give over control in the worst possible conditions with the highest risks, so they don't want to drive in heavy traffic."
"They don't want to drive in bad weather, and yet those are the conditions under which these types of technologies at present will likely fail. If we don't accurately convey the limitations of the technology, we are going to see some very negative consequences and that will in turn make people less inclined to give over control."
Shop Insurance Canada points out that there is also an argument over whether drivers will not want to give over complete control of their vehicles, no matter the circumstance.
"Reasons for this could vary from simply enjoying the activity of driving or simply being unwilling to hand total control over to a machine," says the online insurance authority. "The disconnect between driver and car could be the biggest hurdle facing autonomous technology as it moves forward to completely take over the driving experience."
Modern technology typically comes with a level of personalization that allows individuals to customize the features and feel of the tech to their own needs. Robertson suggests a similar trend could emerge with autonomous technology and could present problems for the expected insurance model where manufacturers accept liability.
"Manufacturers will accept liability for their products assuming that the vehicles follow the rules of the road," Robertson said. "The question is, do drivers want to drive that way? With any software – whether its phones or whatever – people want to increasingly customize that software to their own preferences and I wouldn't be surprised if we see drivers wanting to customize the software to their own driving style, which may have implications on whether or not manufacturers will want to accept liability for their products."
Despite these misgivings, the age of the driverless vehicle is nearly upon us and the insurance industry is faced with potentially its biggest hurdle in decades. However, it is a passable hurdle providing companies act now and prepare for the shift that autonomous technology brings to the market.
About Shop Insurance Canada
Shop Insurance Canada is a Toronto based company
that specializes in delivering the best auto insurance products to customers around Ontario and Canada. The online insurance quoting tool uses an engine that is easy to use and accurate enough to deliver the best auto insurance quotes from over 25 of Canada's leading providers. Shop Insurance Canada also offers expert advice on the auto insurance industry, as well as guides and news to help customers find the best deal possible.
Shop Insurance Canada
1003-60 Bathrust St.
Toronto, Ontario
M5V 2P4
Canada
416-913-0151
Email Shop Insurance Canada