WH Security Offers New Medical Alerts With GPS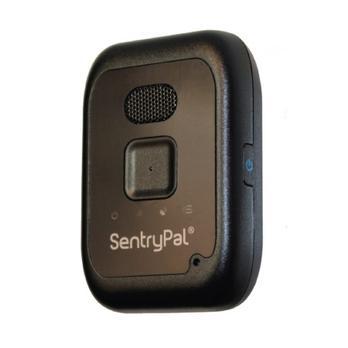 June 27, 2016 - WH Security, a wholly owned subsidiary of Wright-Hennepin Cooperative Association, is now offering the
SentryPal
– a unique medical alert that utilizes GPS technology and allows users to live their lives without risking their safety.
SentryPal is for the user on the go. Coverage includes the 48 continental states. This medical alert communicates through a two-way voice, water-resistant pendant.
Powered with GPS technology, SentryPal allows you to go anywhere you like and be confident that if you need it, help is just the touch of a button away. The addition of GPS also means that you can be located in the event of an emergency.
Clients may not carry their cell phone with them 100 percent of the time, and a cell phone may not be the safest way to call for help during an emergency. SentryPal's single button operation is the simplest way to call for help at home, at the park, or anywhere help is needed.
SentryPal users also have the benefit of knowing their
medical alert system
is monitored by WH International Response Center – a national leader in security monitoring.
There's no need to sacrifice independence for peace of mind. SentryPal ensures that you or your loved one are safe, and yet still able to enjoy a sense of freedom. For more information on medical alert systems from WH Security call (763) 477-3664. We have options for every individual, so you and your loved one can rest assured that help is just the push of a button away.
WH Security
WH Security
is a wholly owned subsidiary of Wright-Hennepin Cooperative Electric Association. Located just west of the Twin Cities Metro, WH Security is committed to providing the latest and best technology solutions to protect your home, business and family. Owned and operated by Wright-Hennepin Cooperative Electric Association, WH Security was established in 1989 and serves more than 15,000 customers with quality products and affordable services to enhance your life.