Toronto's Traffic Safety Plan Should Move Ahead Claims Shop Insurance Canada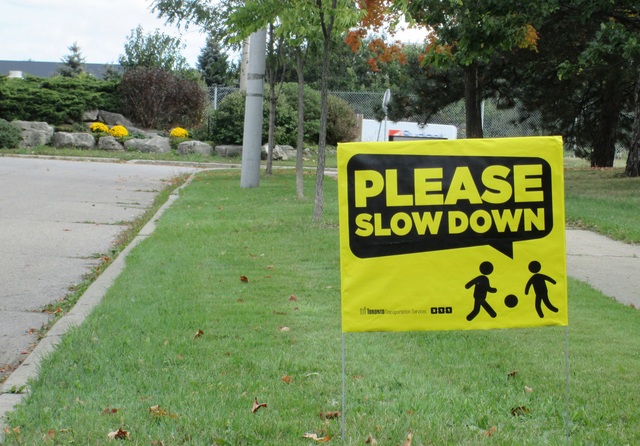 June 28, 2016 - Shop Insurance Canada says that any positive government workable actions to help reduce fatal collisions in Toronto should be adopted. The insurance expert says the
Toronto Road Safety Plan (2017-2021)
recommendation for quarterly reviews could reduce accidents rates and lower insurance premiums in the long term.
The largest city in Canada is ramping up its efforts to
combat fatal auto accidents
and help reduce the cost of auto insurance. Politicians in Toronto met June 20 to debate a recent proposal to hold quarterly "joint reviews" to help find the root causes of KSI collisions on Ontario's busiest roads.
The initiative would be on the recommendation of city staff, who drafted the Toronto Road Safety Plan (2017-2021) headed by the general manager of transportation services, Stephen Buckley. KSI collisions are those that result in victims either being killed or severely injured, it is hoped the road safety plan would help reduce KSI rates in the city by 20%.
"Achieving the 20% reduction in KSI collisions goal proposed by the RSP requires a fundamental shift from opportunistic delivery of programs to a more proactive, data-driven, strategic planning and implementation of proposed countermeasures," Buckley wrote.
The city met to decide whether the proposal gets pushed to the full council meeting on road safety which is scheduled for July 13. The debate was conducted by the public works and infrastructure and the proposal to move forward was passed.
However, Buckley's plan would require more funding than has currently been offered by Toronto's 2017-2025 capital plan. He says the overall cost of his plan "is estimated at $68.1 million" whereas the city has only approved $28.2 million. The plan goes far beyond simply quarterly reviews, but Buckley says such reviews could help understand the nature of KSI collisions.
The reviews would consist "of analyzing a deficiency checklist and hosting quarterly joint reviews of fatal collision events with Toronto Police Service (fatal collision and collision reconstruction reports), Toronto Public Health (hospital trauma centre reports and data) and Transportation Services (collision data, engineering solutions) to identify potential causal factors and countermeasures to reduce the risk and/or severity of serious injury collision events."
Part of the plan is also focused on pedestrians, namely improving infrastructure for crosswalk markings and possibly introducing a no right turn on some intersections.
"The comprehensive nature of the plan entails the shared responsibility, involvement, and commitment of all road safety partner agencies in the City, consideration for all types of road users, identification of the City's key safety priorities, and the inclusion of a variety of engineering, education, and enforcement countermeasures," Buckley wrote.
Any reduction in severe traffic incidents could have a positive impact on the
cost of auto insurance premiums in Toronto
. The Greater Toronto Area (GTA) is the most expensive region in Canada to insure a vehicle, and while road safety is not a defining factor in high rates, it is a contributor.
About Shop Insurance Canada
Shop Insurance Canada is a Toronto based company that specializes in delivering the best auto insurance products to customers around Ontario and Canada. The online insurance quoting tool uses an engine that is easy to use and accurate enough to deliver the best auto insurance quotes from over 25 of Canada's leading providers. Shop Insurance Canada also offers expert advice on the auto insurance industry, as well as guides and news to help customers find the best deal possible.
Shop Insurance Canada
1003-60 Bathrust St.
Toronto, Ontario
M5V 2P4
Canada
416-913-0151
Email Shop Insurance Canada