USA4SALE Appoints James Eddy to Board of Directors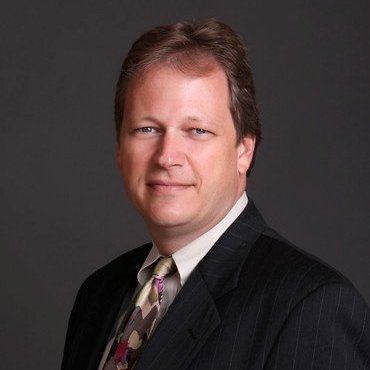 June 29, 2016 - OCALA, FL - USA4SALE is pleased to announce the appointment of James R. Eddy to its Board of Directors. Mr. Eddy began serving as the Chief Technology Officer of USA4SALE in 2011.
"Jim's leadership has been integral to the success of our company over the past five years," said company President and co-founder Michael Warren. "He has helped us establish a solid tech platform and his experience in a variety of business environments has helped us create an effective strategy for the future."
Mr. Eddy has a career of more than 35 years of technology leadership experience beginning in 1980 when, as a teenager, he worked in the computer room at First Florida Bank. Later, he joined GTE/Verizon where he became an award-winning software developer, architect and network engineer. For the past 20 years he has specialized as a technology strategist and executive in launching technology companies and products and growing them to industry leadership. This includes Aerial Communications (mobile phone company), the MAC ATM network (E-Commerce), Switch and Data Facilities (internet infrastructure) and PAR Incorporated (online testing).
Mr. Eddy's strategies and execution have resulted in significant returns of shareholder value from acquisitions by companies such as T-Mobile, Fidelity and First Data. He's also led major multi-year programs for the U.S Navy, Citi and Equifax. Eddy is certified by the United States Department of Defense as a Software Development and Network Engineering instructor. He has taught military personnel at Pearl Harbor and multiple Fleet Centers.
"I am very excited to join the Board of Directors for USA4SALE," Mr. Eddy said. "It is a company run by great people who are engaged with their community. I've worked with USA4Sale for several years as the Chief Technology Officer where we've made some important changes together. I'm excited because the launching of Florida4Sale will take the company to a larger community, new services and great value for our loyal customers.
USA4SALE believes every community deserves a great local marketplace. Since 1998, the company has operated digital media properties that serve the heart of central Florida and reach a combined, targeted audience of more than 400,000 monthly visits and 3 million page views. The company is set to launch the statewide classified markteplace, Florida4sale.com, in July 2016. USA4SALE is passionate about community publishing and creating online marketplaces that create value for local shoppers and small businesses.
CONTACT INFORMATION:
22 S. Pine Ave. • Ocala, FL 34471
(352) 629-1663 • 1-866-629-0282